'Even the Royal family won't be left alone': Terrorist suspect 'urged ISIS attacks on Prince George'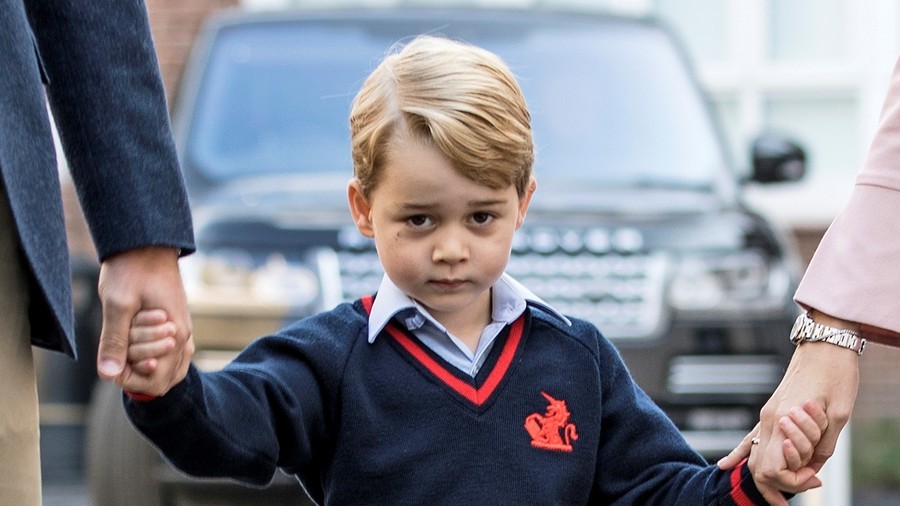 A terrorist suspect encouraged extremists to attack Prince George at his London school, a court heard. Husnain Rashid allegedly warned "even the Royal Family will not be left alone."
Rashid, 31, used encrypted messages service Telegram to share a picture of the third-in-line to the throne next to the image of an Islamic State (IS, formerly ISIS) fighter and the address of the Prince's school, Westminster Magistrates Court heard. He also allegedly supplied practical assistance to would-be terrorists, including information on potential targets such as UK sports stadiums, and called for attacks on the Jewish community.
Prosecutors also say the British national, of Nelson, Lancashire, planned to travel to Syria to join IS. The militant group is fighting to retain a foothold in the country.
Rashid, who spoke only to confirm his name and address, is charged with one count of preparing terrorist acts, and one count of preparation to assist others to commit terrorist attacks. He pleaded not guilty to both charges.
Rebecca Mundy, prosecuting, said the charges related to "two sets of conduct" on or before November 22, according to the Telegraph. She said the first related to his "intention to travel to Syria," and the second because he had "set up a number of channels on which he broadcasts material to assist terrorists."
Mundy said the channels included "terror resources, guides and videos and more for the lone Mujahideen." She added: "They actively provide practical assistance and the intention is the readers will go on to commit acts of terrorism." Rashid also is said to have provided a link to "all stadiums in the UK."
The prosecutor continued: "A post, which we in this country will find particularly worrying, was a photograph of the young Prince George at the beginning of his school term, next to a silhouette of a jihadi fighter. Next to that was a caption, 'school starts early.' It provides an address in Battersea for a school to which the young Prince attends." The court heard next to the photo was the caption: "Even the Royal Family will not be left alone."
READ MORE: British Council boss sacked for calling Prince George 'emblem of white privilege' denied payout
The security at Prince George's school has come under scrutiny, the Daily Mail reports. Earlier this year, a woman filmed herself walking through the corridors unchallenged, calling the lack of security "astonishing." In September, a woman was arrested at the school after trying to get into the property twice within 24 hours. Both of those incidents were unconnected to Wednesday's court case.
Chief Magistrate Emma Arbuthnot sent Rashid's case to the Central Criminal Court. He was remanded in custody ahead of his hearing at the Old Bailey later this month.