British Council boss sacked for calling Prince George 'emblem of white privilege' denied payout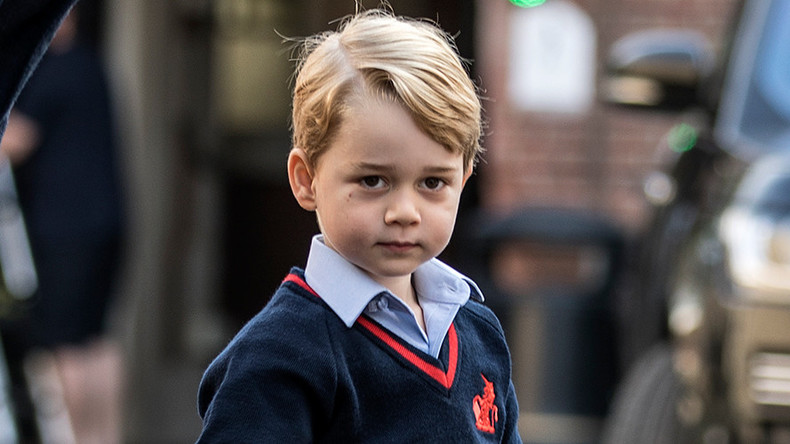 A former British Council manager who was sacked for calling Prince George, the Queen's great grandson, the emblem of "white privilege" has lost her claim for compensation. Angela Gibbins was fired after making the comments on Facebook in July last year.
Gibbins, who earned £80,000 ($105,000) per year as head of global estates at the charity, which promotes Britain's image worldwide, was sacked for gross misconduct following her "distasteful and personal attack" on the future heir to the throne.
The Labour Party member and republican took the British Council to an employment tribunal, claiming unfair dismissal, wrongful dismissal, and "belief discrimination."
But the tribunal ruled the British Council, of which the Queen is patron, was right to fire Gibbins for her "reckless lack of judgment, inexcusable in someone in a senior position," despite her claims that she had a "slip of judgement."
The case relates to a picture of Prince George originally posted by the band Dub Pistols with the caption: "I know he's only two years old, but Prince George looks like a f***ing d***head."
The meme sparked a debate in the comments section, in which Gibbins chipped in saying: "White privilege. That cheeky grin is the (already locked-in) innate knowledge that he's Royal, rich, advantaged and will never know any difficulties or hardships in life.
"Let's find photos of 3yo Syrian refugee children and see if they look alike, eh?"
She posted a further comment: "I'm sound in my socialist, atheist and republican opinions.
"I don't believe the royal family have any place in a modern democracy, least of all when they live on public money. That's privilege and it needs to end."
In a written ruling, the judge said: "The Tribunal agrees 'reckless lack of judgment' which had caused disrepute is sufficient for gross misconduct.
"We concluded that it was not the expression of republican belief that was the reason for concluding that the claimant had lacked judgment and thereby brought the respondent into disrepute.
"It was that she had associated herself with a distasteful and personal attack on a small child."
Rebecca Walton, the British Council's EU regional director, who oversaw the disciplinary hearing, told the tribunal: "My concern would have been the same whoever our Patron was, whether from the Royal Family or not.
"I believe there is a recklessness that comes into play when you choose to comment under a picture of a three-year-old child about that three-year-old," she added.
You can share this story on social media: