Colonialism, TERFs and Islam: RT looks at the issues now too controversial for debate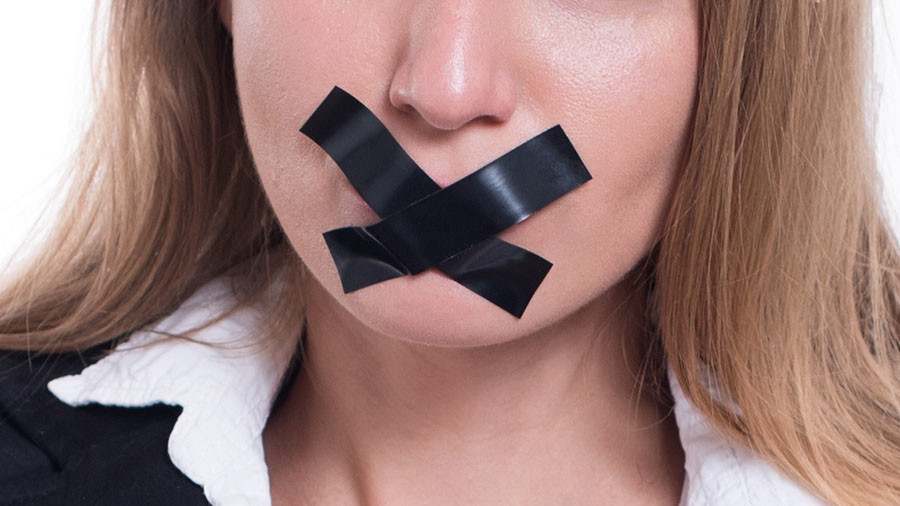 In an era of trigger warnings, safe spaces and "no-platforming," freedom of speech is curtailed to make sure no one is offended. From religion to transgender rights, RT UK looked at the issues deemed too controversial for discussion.
The case for colonialism
Bruce Gilley, a professor at Portland State University, is being subjected to a "hate campaign" after arguing there is a "case for colonialism." Pointing to examples where the years after independence had been disastrous, he said withdrawal had created a "cesspool of human suffering." He even went so far as to say in some cases, the return of western rule would not be a bad thing.
"Who after all would really want to make an argument that Guinea-Bissau was better off without colonialism? Who would seriously argue that Hong Kong and Singapore are not great achievements of colonialism?" Gilley said in his essay for London-based academic journal Third World Quarterly.
The backlash has been severe. Gilley has been labelled a white supremacist and racist by his academic colleagues, several professors have launched a petition for the "appalling" essay to be taken down, 15 members of the journal's 34-person editorial board resigned in protest, and the journal's editor eventually withdrew the essay following death threats from Indian nationalists.
Gilley has hit back at his critics. "They include hundreds of tenured professors at universities in western countries whose professional and institutional charters insist on the protection of academic freedom and vigorous debate, especially when it comes to challenging orthodoxies," he said.
'Trans women are not women'
Feminist and writer Germaine Greer has been banned from speaking on panels following her suggestion that a post-operative transgender woman "can't be a woman." Greer has spoken about "man's delusion that he is female" saying that trans women are "some kind of ghastly parody" that will never be women because they do not know what it's like to have a "big, hairy, smelly vagina."
Greer has been labelled a TERF (trans-exclusionary radical feminist) and "no platformed" from university events. The policy means the National Union of Students (NUS) is able to ban individuals or groups with opinions deemed to be offensive from speaking on student grounds.
Australian-born Greer is regarded as one of the major voices of the second-wave feminist movement in the latter half of the 20th century. Her 1970s bestselling book 'The Female Eunuch' became an important text in the feminist movement.
Gender discussions violate the safe space
Heather Brunskell-Evans, a research fellow at King's College London, was "no-platformed" in November after being invited to speak on the subject of pornography and the sexualization of young women. Days after appearing on the Moral Maze, a Radio 4 series hosted by Michael Buerk, she was told that the event had been cancelled because of concerns that her views on "transgender health… would violate the student union's 'Safe Space' policy."
Brunskell-Evans had argued in favor of transgender adults defining themselves "in whichever way they want" but questioned the advice being promoted to schools and youth groups by transgender organizations that positive affirmation was the only correct way to support children who expressed confusion over their gender.
READ MORE: Freedom of speech must trump safe spaces in universities, minister says
Religion offence fears
Attempts were also made by Warwick University students to get human-rights campaigner Maryam Namazie "no-platformed" over fears that her opinions would upset some students and "incite hatred." The decision to ban the Iranian-born ex-Muslim who campaigns against Sharia law was overturned after intense public pressure.
Chief Executive for HOPE not Hate Nick Lowles was also reportedly "no-platformed" by the NUS last year on the grounds that he was seen to be "Islamophobic." The anti-racism and fascism campaigner responded on social media that the NUS had "officially become a joke" after "ultra-left lunacy" stopped him from speaking at an anti-racism conference.
'Islam is a force for evil'
British evolutionary biologist Richard Dawkins became embroiled in a free-speech row with American radio station KPFA in Berkeley after it dropped him from speaking and accused him of "abusive speech against Islam." Local students dredged up a 2013 tweet from Dawkins that said: "Islam is the greatest force for evil in the world today."
In an open letter, Dawkins called on the station to review his past remarks and apologize. He said he has "never used abusive speech against Islam," and that he was "astonished" to be no-platformed by a station broadcasting in the birthplace of the Free Speech Movement in the 1960s.
Dawkins is an outspoken critic of organized religion and has provoked anger with comments aimed at numerous faiths and denominations. He also pointed out that he has been a "frequent critic of Christianity but have never been de-platformed for that."