Professor labelled 'white supremacist' for making 'a case for colonialism'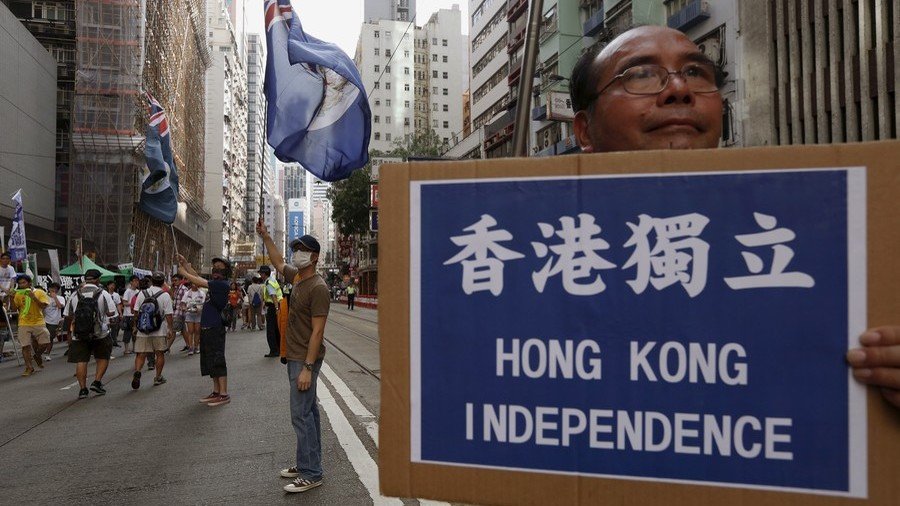 An academic who argued the case for colonialism says he has been labelled a white supremacist and subjected to a hate campaign. Bruce Gilley believes countries such as Hong Kong and Singapore are the "great achievements of colonialism."
Gilley, a professor at Portland State University, claims in his essay 'The Case for Colonialism' that it is "time to question the orthodoxy" that colonialism is bad. Pointing to examples in which the years following independence were disastrous, he said withdrawal from colonial territories had created a "cesspool of human suffering." He even went so far as to say that, in some cases, the return of western rule would not be a bad thing.
Gilley does not deny that "inexcusable atrocities" occurred under European colonial rule. He says, however, they also happened before Europeans arrived and after they left. "The notion that colonialism is always and everywhere a bad thing needs to be re-thought in light of the grave human toll of a century of anti-colonial regimes and policies," Gilley writes.
He added that colonialism saw the formation of political communities, reliable state institutions, and living spaces in which individuals could flourish.
Several professors have launched a petition for the "appalling" essay to be taken down from Third World Quarterly, the London-based academic journal in which it was published. "In truth, we originally thought this work was satire; if that is the case, it is satire that fails," the professors write. "The sentiments expressed in this article reek of colonial disdain for Indigenous peoples and ignore ongoing colonialism in white settler nations."
Vijay Prashad, from Trinity College, Connecticut, was one of 15 members of the journal's 34-person editorial board who resigned in protest. He called it a "poor quality undergraduate-standard paper, with a sniff of white supremacy." Other critics called Gilley a racist.
The journal's editor eventually withdrew the essay following death threats from Indian nationalists. It still remains on the author's own website.
Gilley says he was taken aback by the anger of the response, according to The Times. "The hate campaign was Maoist in its ferocity. Words like 'utter,' 'total' and 'absolute' filled the soundings. Needless to say, with rare exceptions, critics did not engage the substantive findings of the paper. Who after all would really want to make an argument that Guinea-Bissau was better off without colonialism? Who would seriously argue that Hong Kong and Singapore are not great achievements of colonialism?"
He added: "'The Case for Colonialism' unintentionally became a case for the recolonization of the west by its own liberal traditions. The pluralism, free inquiry and reasoned debate on which western civilization is built faces fanaticism from both left and right."
You can share this story on social media: