Richard Dawkins hits back at 'abusive speech against Islam' allegations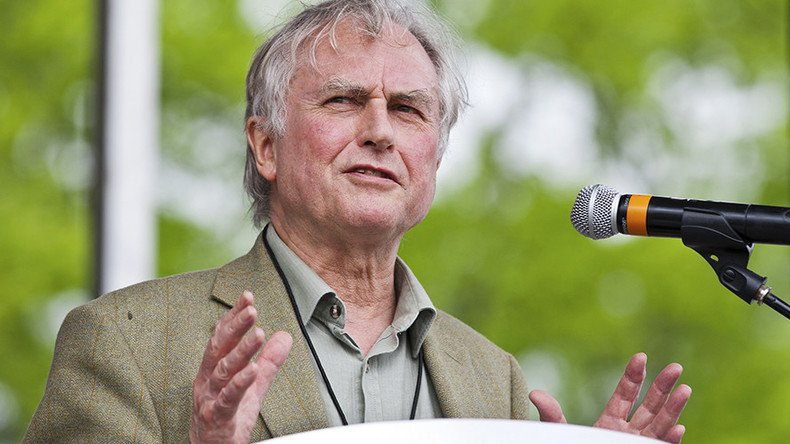 British evolutionary biologist Richard Dawkins has become embroiled in a free speech row with an American radio station after it dropped him from speaking and accused him of "abusive speech against Islam."
The best-selling author had been due to address an event hosted by KPFA Radio in Berkeley, California, to speak about his memoir 'Brief Candle in the Dark.' Tickets were snapped up ahead of the planned talk on August 9 - but the radio station cancelled the event this week, claiming it had recently discovered that Dawkins' comments about Islam had upset people.
"We had booked this event based entirely on his excellent new book on science when we didn't know he had offended - in his tweets and other comments on Islam - so many people," KPFA told ticket buyers in an email, which Dawkins published online.
The station, which is not affiliated with the University of California, said: "While KFPA emphatically supports serious free speech, we do not support abusive speech. We apologize for not having broader knowledge of Dawkins's views much earlier."
Local media reported that Bay Area students had brought attention to previous statements made by Dawkins, who wrote 'The God Delusion,' including a 2013 tweet in which he said that "Islam is the greatest force for evil in the world today."
In an open letter, Dawkins called on the station to review his past remarks and apologize. He said he has "never used abusive speech against Islam," and that he was "astonished" to be no-platformed by a station broadcasting in the birthplace of the Free Speech Movement in the 1960s.
He said that harsh statements he has made in the past have been made against "IslamISM," referring to those who use the religion for political objectives.
He insists his opinions about religious texts and "ridiculous pseudo scientific claims made by Islamic apologists" are not driven by bigotry towards Muslim people.
"I have criticized the appalling misogyny and homophobia of Islam, I have criticized the murdering of apostates for no crime other than their disbelief," Dawkins wrote.
He also pointed out that he has been a "frequent critic of Christianity but have never been de-platformed for that."
Dawkins said he listened to KPFA "almost every day" during the two years he lived in Berkeley, adding that he "especially admired your habit of always quoting sources."
"You conspicuously did not quote a source when accusing me of 'abusive speech.' Why didn't you check your facts - or at least have the common courtesy to alert me - before summarily canceling my event?"
Dawkins is an outspoken critic of organized religion and has provoked anger with comments aimed at numerous faiths and denominations.
In 2013, he tweeted: "All the world's Muslims have fewer Nobel prizes than Trinity College, Cambridge. They did great things in the Middle Ages, though."
"Indeed, where would we be without alchemy? Dark Age achievements undoubted. But since then?" he added.
Dawkins had an invitation to speak at a science event last year withdrawn over a video he retweeted, entitled 'Feminists Love Islamists,' which the organizers said was "highly offensive." He later deleted the tweet after learning more about the video's origins.
Dawkins' book about the study of evolution, 'The Selfish Gene,' was named last week by the Royal Society as the most inspiring science book of all time.
You can share this story on social media: