Gauke says 'reputable' MPs shouldn't talk to RT… yet dozens of his fellow Tories do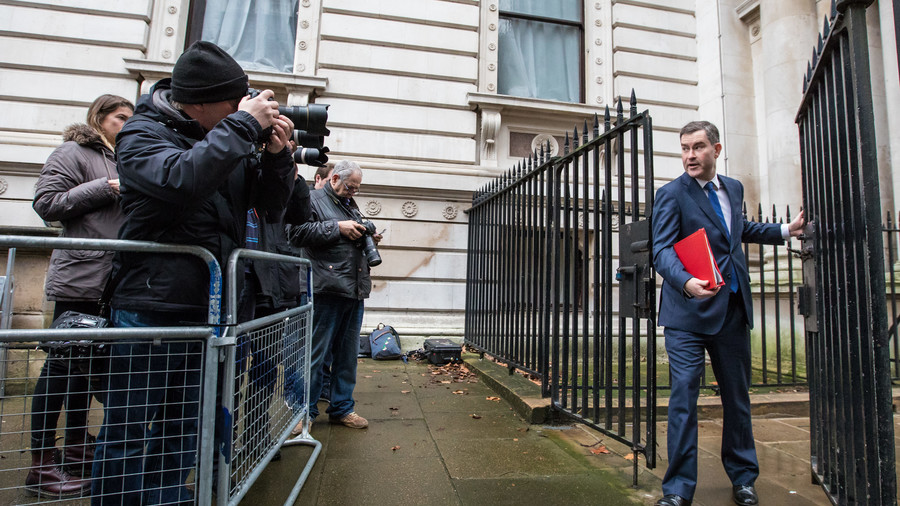 Tory minister David Gauke has been branded a hypocrite after attempting to smear Labour's Shadow Chancellor John McDonnell for talking to RT. Is he aware dozens of his colleagues have appeared on the channel?
The secretary of state for work and pensions told his 9,000-plus followers he had rejected an interview with the broadcaster, saying "I don't do interviews with RT."
When questioned why this was, the South West Hertfordshire MP said: "You're a propaganda station. Reputable politicians don't do interviews with RT." According to Gauke, the interviewer responded: "We've just had John McDonnell on."
Although the post got several thousand likes and messages of support, it sparked derision from other Tweeters.
Gauke, who last month failed to show up to an emergency debate in Parliament on the bungled rollout of Universal Credit, was roundly attacked for shirking his duties once more.
The RT UK Twitter account also saw the opportunity to remind Gauke of his colleagues who have given interviews to the channel.
In fact, seemingly running out of characters, the RT UK Twitter account didn't mention five other Tory MPs that have graced the channel: Johnny Mercer, Bill Cash, Bob Neil, Kwasi Kwarteng and Andrew Rosindell. No doubt they'll be looking forward to Gauke questioning their 'reputability' later in the Commons bar.