'Croydon cat killer' now believed to be targeting pet rabbits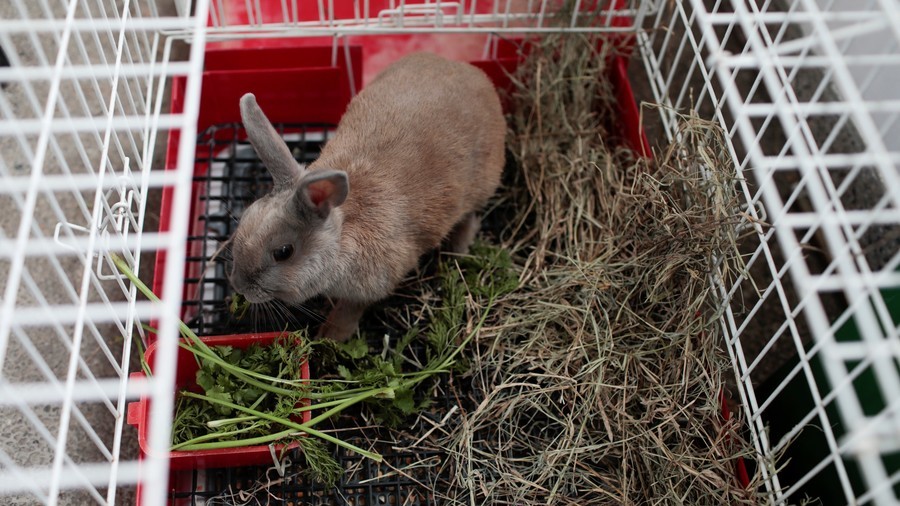 The notorious Croydon cat killer is believed to have turned his sights to rabbits after two mutilated pet bunnies were found by their owners. Animal charity Snarl said the bunny incidents were being linked to its probe into hundreds of cat deaths.
Gray rabbit Elmo was found in his owner's garden in Longfield Road, Harpenden, on November 8. Rabbit Casper was found in her owner's Luton garden in a flower bed on Saturday, the BBC reports. Their heads and front legs had been cut off.
The Metropolitan Police began investigating a series of "gruesome" killings which initially began in the Croydon area in 2015, under the name Operation Takahe, after Snarl (South Norwood Animal Rescue and Liberty) raised concerns. The suspect became known as the Croydon cat killer.
When other animal corpses started showing up in various areas of London and beyond the capital, he became known as the M25 cat killer. Attacks have since occurred as far afield as Manchester, Birmingham and the Isle of Wight. Many pets are found decapitated and with their tails chopped off. Distinguishing marks on the corpses and post-mortem findings led investigators to believe there is only one attacker.
Of the latest deaths, Tony Jenkins of Snarl told the BBC: "We've included them in the investigation because they've quite clearly been cut up by a human. Whether it's the same person who has been killing cats, we can't be certain, it's impossible to tell if it's one person being prolific or if there are more people involved. But if it turns out there is more than one person involved, we are hoping to catch them all."
Hertfordshire Police said it could not confirm whether the death of Elmo was being linked to the wider probe, but confirmed "several lines of inquiry" were being explored and a post-mortem examination would take place.
Elmo's owner Donna Leal told the BBC: "I just can't get over the fact someone has climbed into our garden with a weapon and done this to our family pet, probably while we were meters away in the house. I can't sleep. I'm so scared they'll come back."
READ MORE: 'Cat Killer' becoming 'more brazen' as 3 bodies discovered in Hampshire
Casper's owner Amber Hunt said she heard a "squeal" and a "scrabbling" noise in the early hours of Saturday, which she thought was a cat fight. She found Casper's mutilated body in her flower bed when she got up. "We took her to the vet where they confirmed this has been done by a human," she said.
The description of the individual believed to be behind the attacks has been published on the Snarl website, which received the information from Surrey Police. The attacker is said to be dressed in dark clothing, sometimes carrying a torch or wearing a headlamp, and has been seen trying to coax cats with a toy, food and "kissing noises."