Did visit to Shakespeare's birthplace turn Bin Laden against the UK?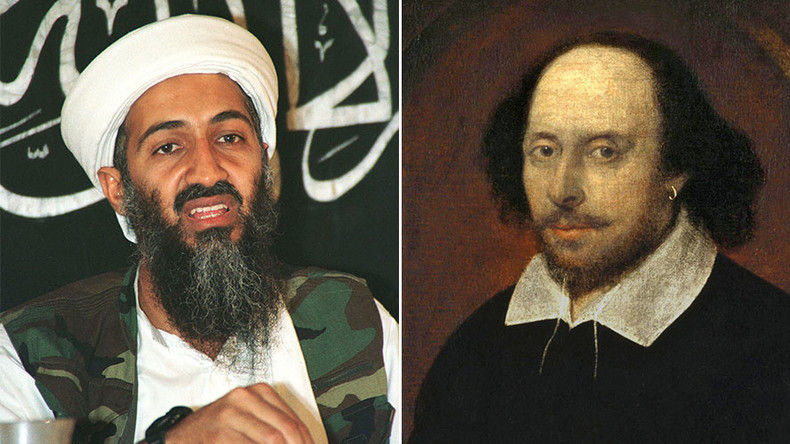 Osama Bin Laden was unimpressed with British culture when he visited the country for "treatment" as a teenager, the secret diaries of Al-Qaeda chief have revealed. The private musings, released by the CIA, offer the first ever insight into his time in the UK.
In the documents, the Saudi Arabian describes his first visit to the "decadent" west with his father at the age of 13. The son of a wealthy construction tycoon, Bin Laden travelled to Britain again the following year to study for two months.
It is unclear where he studied, but past reports suggest that he learned the English language at Oxford University. In his journal, Bin Laden describes a visit to Stratford-upon-Avon, the birthplace of William Shakespeare. He was "not impressed" with what he saw.
I disagreed with the idea that reality has become too strange to satirise. Then I read that bin Laden was radicalised by Shakespeare.

— Karl Sharro (@KarlreMarks) November 2, 2017
Bin Laden failed to see the attraction of the location, using the occasion to instead complain that Britain was full of "loose" people.
"I got the impression that they were a loose people, and my age didn't allow me to form a complete picture of life there," he wrote. "We went every Sunday to visit Shakespeare's house. I was not impressed and I saw that they were a society different from ours and that they were a morally loose society."
The journal was released as part of 470,000 documents collected from Bin Laden's house following a raid by US Navy SEALs in Abbottabad, Pakistan in 2011. US officials said it was time to show what they found "in the interest of transparency and to enhance public understanding of Al-Qaeda and [Bin Laden]."
Read more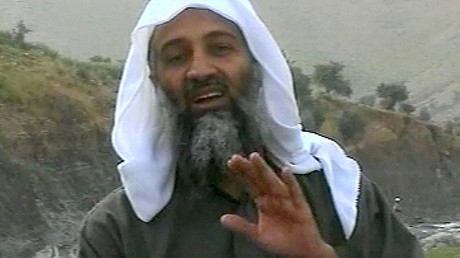 The journal that describes the terrorist leader's time in Britain appears to have been partially written by his son, Khalid, who also died in the raid that killed his father. The documents sometimes take the form of a question-and-answer session between the father and son.
The diaries detail their fantasy of a series of revolutions that lead Muslim nations to unite. Bin Laden went on to write about how Al-Qaeda's message could be spread to ensure the group had a say in the new world order.
Certain other elements of UK culture appear to have had an impact on him. On a computer, intelligence officers found videos of Mr Bean dubbed in Pashtu, Wallace and Gromit and the hit YouTube clip "Charlie bit my finger." There were also more than 30 videos on crocheting.
The radicalization of Bin Laden remains a fascinating topic for many, who claimed that he became an extremist when he volunteered with Arab fighters in the war against the Soviets in Afghanistan around 1981.