CIA releases Bin Laden's private files captured in Abbottabad raid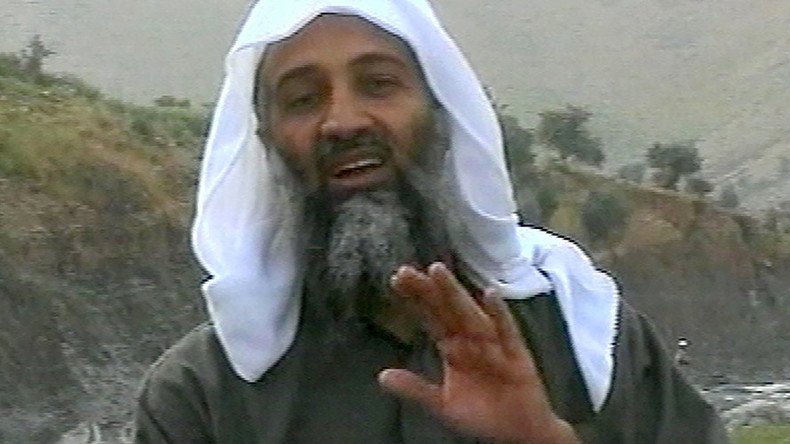 The Central Intelligence Agency has released a trove of almost 470,000 files obtained in the 2011 raid on Osama Bin Laden's compound in Abbottabad, Pakistan, which provide unique insights into the 9/11 mastermind's life as head of Al-Qaeda.
CIA Director Mike Pompeo ordered Wednesday's release, saying the decision was made "in the interest of transparency and to enhance public understanding of al-Qa'ida and its former leader."
This is by no means the first such release of Bin Laden's private archives; The Office of the Director of National Intelligence (ODNI) previously released documents on May 20, 2015, March 1, 2016, and January 19, 2017.
"Today's release of recovered al-Qa'ida letters, videos, audio files and other materials provides the opportunity for the American people to gain further insights into the plans and workings of this terrorist organization," Pompeo said in a statement. "The CIA will continue to seek opportunities to share information with the American people consistent with our obligation to protect national security."
The latest release contains: Bin Laden's personal diary, 18,000 document files, 79,000 audio clips and images, and over 10,000 video files, including draft videos of speeches and propaganda films for the terrorist organization.
In a statement, the CIA claims that this latest release sheds more light on the rift between Al-Qaeda and Islamic State (IS, formerly ISIS/ISIL) in addition to providing insights into the "strategic, doctrinal and religious disagreements within [Al-Qaeda] and its allies."
Within the documents are files pertaining to the strained relationships within Al-Qaeda, the group's attempts at promulgating its message using Western media, and its attempts at regaining the trust of disillusioned Muslims across the Middle East whose support waned due to "mistakes and negative media portrayals" of Bin Laden's terror network.
This is by no means the full extent of the data retrieved in the raid, according to the CIA's statements, as many of the files are being withheld for national security reasons, or they have become corrupted.
Other materials being held back include copyrighted works, pornography and malware. Among the copyrighted materials are such titles as: 'Antz,' 'Batman,' 'Cars,' 'Chicken Little,' and 'Resident Evil.' Interestingly, the former world's most wanted man also kept track of his public image and kept several documentaries and media specials about himself on file.
Oddly enough, Bin Laden also kept multiple Tom & Jerry cartoons on his hard drives and also downloaded the viral video, 'Charlie bit my finger.'
You can share this story on social media: