Latest attempt to reform unelected House of Lords still doesn't meet public demand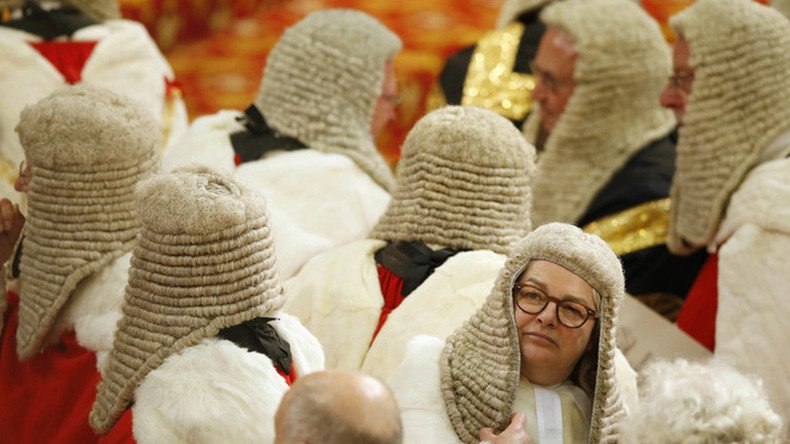 It's the largest legislative body in the world after the China's People's Congress. It holds more people than the elected House of Commons. But despite a history of attempts to reform Britain's "bloated" House of Lords, yet another attempt is being made.
Ex-civil servant and cross-bench peer Lord Burns wants the House cut back by a quarter to 600 members. According to his report, which recommends the most radical overhaul of the upper chamber since then-Prime Minister Tony Blair removed its hereditary members in 1999, the 826-strong chamber would be reduced by a quarter by 2027 through a "two out, one in" strategy.
It would also see newly-appointed peers no longer being able to serve for life, as the current system allows, but only up to a maximum term of 15 years.
The report, however, fails to suggest any changes to make the chamber elected, which is what the majority of the public apparently wants. A survey by the Electoral Reform Society found, in fact, that 68 percent of people would want to see the second house overhauled so that it is partly or fully-elected.
Lord Fowler said the report "presents the Lords with an important opportunity" to reform itself and gain back the confidence it needs to carry out its essential task of scrutinizing legislation.
"A smaller, more effective house will be able to build public confidence and support for its crucial constitutional role in checking bills before they become law and in reviewing policy through their hard-working select committees," he said.
This all comes after the House of Lords was embroiled in a fresh expenses scandal, which saw 10 percent of peers being accused of doing nothing while claiming hundreds of thousands in tax-payer funded expenses. It has also emerged that 115 lords claimed £1.3 million (US$1.73 million) in the past year, despite not speaking once in the upper chamber. Some have been caught signing in simply to claim expenses, before leaving immediately.
READ MORE: 10 Lords a-sleeping: Fury as lazy Westminster peers claim millions just for turning up
The Lords – where peers are not elected but appointed – currently consists of 252 Conservatives, 199 Labour peers, 100 Liberal Democrats, 181 crossbenchers, 24 bishops and 43 non-affiliates. The proposed reforms have already been branded by critics as a "cheap compromise" in light of the finding that most people would want to choose the peers.
"After years of scandals, voters want real reform of our second chamber - not tinkering around the edges," said Darren Hughes, chief executive of the Electoral Reform Society. "Slightly reducing the size of the Lords over a decade will do little to placate the public's rightful anger."
You can share this story on social media: