Public school makes you 94 times more likely to join Britain's elite
Published time: 31 Oct, 2017 11:58
Edited time: 1 Nov, 2017 08:28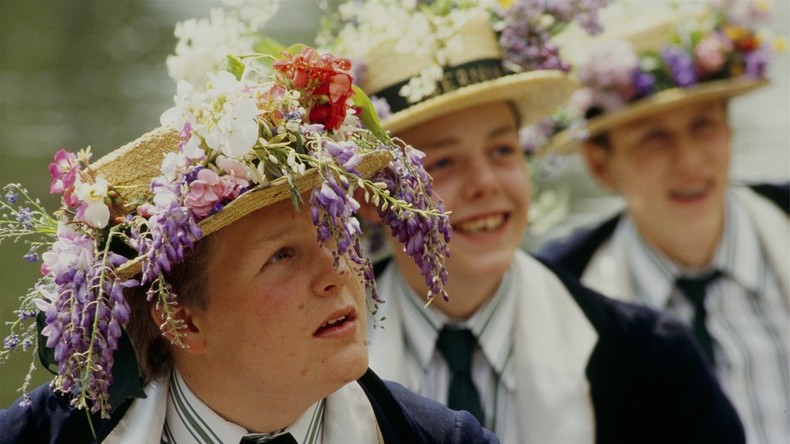 Students attending Britain's top public schools are 94 times more likely to join the highest ranks of society. That's according to an analysis of Who's Who by the London School of Economics (LSE).
The study analyzed how pupils from Britain's nine top, fee-charging schools made it onto the country's league of most influential people. It found that those attending Clarendon schools – including Eton, Westminster, Harrow and St Paul's – account for just 0.15 percent of British pupils but 10 percent of Britain's crème de la crème.
Authors Dr Aaron Reeves and Dr Sam Friedman said the research shows the extent to which privilege remains a precondition of making it into Britain's elite.
"Although the Clarendon schools have not always been the best performing schools in the country they have consistently remained the most successful in propelling their alumni into elite positions.
"Clearly their power lies beyond simple academic excellence and may be rooted in an extensive extra-curricular education that endows old boys with a particular way of being in the world that signals elite male status to others."
They added: "While the democratization of education clearly dented the influence of these elite schools, their power remains a testament to how far adrift Britain lies from true equality of opportunity."
The research analyzed biographical data of 120,000 pupils over a period of 120 years in the pages of Who's Who, which includes MPs, peers, judges, senior civil servants, heads of public bodies, dames and knights, poets laureate, and heads of museums and large arts organizations.
Although it found the "propulsive power" of Clarendon schools has diminished significantly since the beginning of the 20th century, the decline of their influence has stalled over the past 16 years.
Published in the American Sociological Review, the research shows how the UK is a perfect case study on how education reforms have only partially improved accessibility to the labor market.
Such privileged schools have a legacy of "incubating leaders." The research points out that of the 54 British prime ministers since Sir Robert Walpole, 36 (67 percent) came from one of the Clarendon schools, before noting: "Today, the distinct characteristics of these schools remain largely unchanged and their alumni continue to exert a profound influence.
"For instance, the two key politicians on either side of the 'Brexit' debate – David Cameron and Boris Johnson – both attended the most prestigious Clarendon school, Eton College."
Many exclusive, fee-charging schools in the UK were founded as charities with the intention of educating underprivileged children, hence the term 'public school'. Today they retain their tax-exempt charitable status, even though – as the above makes clear – their purpose has somehow metamorphosed.