Invisibility hat, Boris? Russian Foreign Ministry gives Johnson tips on how to avoid RT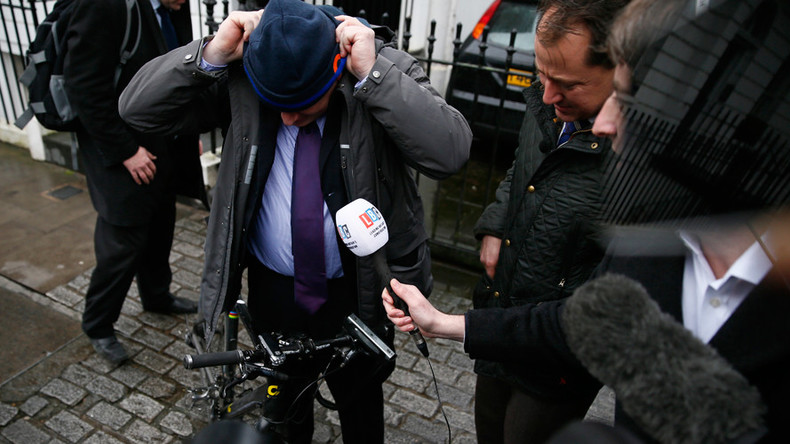 With Boris Johnson preparing for his first trip to Moscow as UK foreign secretary, the Russian Foreign Ministry spokeswoman has offered a few tips on what to pack after he recently called appearances of British MPs on RT a "scandal."
"We should warn him that there are a lot of Russia Today [RT] reporters in Moscow. It will simply not be possible for him [Boris Johnson], even if he wants it, to be out of shot… There is only one way out – maybe some kind of invisibility hat," Maria Zakharova said at her weekly briefing ahead of Johnson's visit.
Earlier this month, Conservative Boris Johnson slammed opposition Labour MPs who appeared on RT programs.
After giving his opinion on "the state of the press in Russia" thanks to a clearly staged question in Parliament, the foreign secretary said it was "a scandal" to appear on RT and "validate and legitimate that kind of propaganda."
Zakharova said that Moscow "highly respects journalists' rights to be at public meetings," pointing out that it will not be possible for the foreign ministry to prevent RT from getting access to him while he is in the Russian capital.
A previously scheduled trip to Russia turned into an awkward diplomatic situation for the British foreign secretary, who cancelled just hours before he was expected to depart.

READ MORE: 'Theatrics for lack of argument?' Russian embassy trolls Boris Johnson for canceling Russia trip