'Theatrics for lack of argument?' Russian embassy trolls Boris Johnson for canceling Russia trip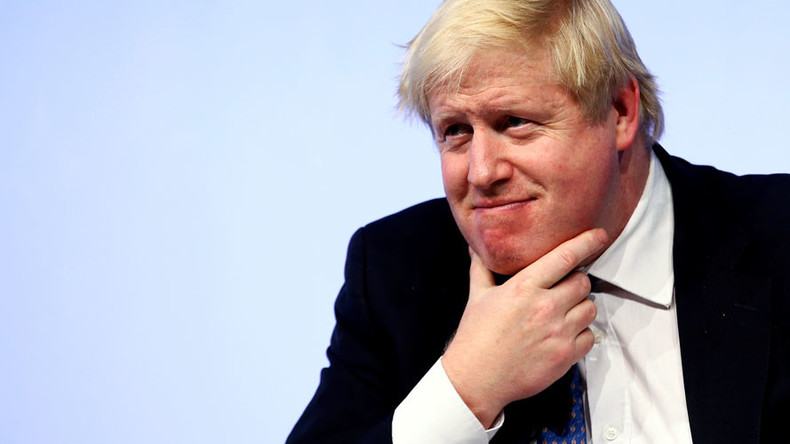 The Russian Embassy in the UK has come up with a "soft power response" to the British Foreign Secretary's decision not to travel to Moscow, citing "developments in Syria."
The last-minute cancellation, which has been described as "absurd" by the Russian Foreign Ministry, inspired the Russian diplomatic mission in London to play some Tchaikovsky for Boris.
The embassy shared a bit of the famous "1812 Overture" by the great Russian composer, written to commemorate Russia's victory over Napoleon's army in the Patriotic War of 1812.
The triumphant piece is often played at various outdoor events, especially during fireworks, having become a popular reference to the milestone event both in Europe and in the US.
I will now not travel to Moscow on Monday 10 April. My priority is talks w/ my #G7 counterparts about Syria and Russia's support for #Assad

— Boris Johnson (@BorisJohnson) April 8, 2017
The UK diplomat called off his trip to Russia, saying he would rather meet with his G7 counterparts and discuss Moscow's stance on the Syrian issue, he announced Saturday.
US missile strike against Syria: does a lie turn into truth if backed by crude force (esp. with 36 missiles out of 59 lost in translation)? pic.twitter.com/WBQqsTgM61

— Russian Embassy, UK (@RussianEmbassy) April 7, 2017
Johnson, who was due to have a business lunch with Russian Foreign Minister Sergey Lavrov, and then hold a joint press conference on Monday, said his decision not to go was backed by US Secretary of State Rex Tillerson.
As a result, the US official will be the one holding the baby in Moscow in the wake of the missile strike in Syria, the British Foreign Secretary announced.
"He [Tillerson] will visit Moscow as planned," Boris Johnson said.
READ MORE: Russian FM & US Secretary of State discuss US strike on Syria in phone call