Rothschild musical detailing family's rise to riches & power to show in London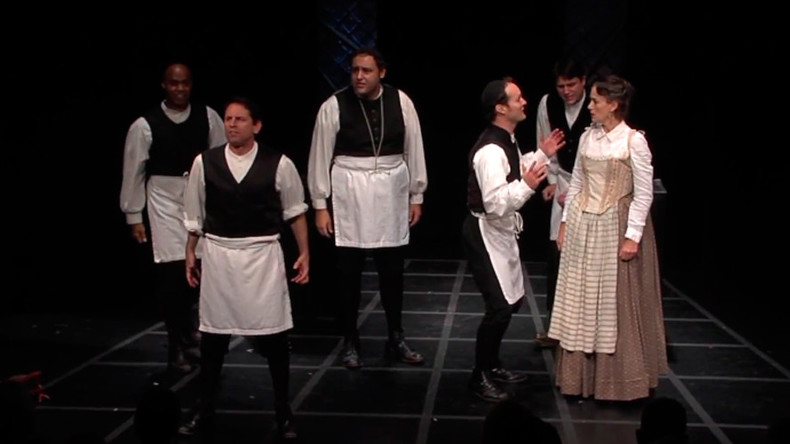 A rags-to-riches musical about the Rothschild family's creation of a banking dynasty and fight against anti-Semitism in Europe is to be performed in Britain for the first time. It will challenge age-old conspiracy theories about the family, the creators say.
'Rothschild and Sons' follows the family's rise from their humble home in a Jewish ghetto in Germany to the founding of its financial empire and growing political influence under the guidance of patriarch Mayer Rothschild.
Set in the 1800s, it also details the assistance in funding Napoleon's defeat, persecution for being Jewish and how the family secured a declaration of rights for European Jews in the midst of an oppressive era.
For over 200 years, the Rothschilds have remained one of the most powerful and wealthy families in the world. They are said to have bailed out the US government during a recession in 1895, owned the largest-ever private zoological collection and, in the 20th century, set the price of gold.
They also assisted Brazil with independence from Portugal, funded Cecil Rhodes in the creation of Rhodesia (present-day Zimbabwe), and have a long history with the Rio Tinto mining company.
The family has also frequently been the subject of conspiracy theories that some have written off as anti-Semitic.
Theories include that they control all of the world's wealth and financial institutions, funded the losers and winners of all wars to make a profit, are linked to secret societies such as the Illuminati, heavily influence the US Federal Reserve and even sank the Titanic.
Today, their wealth is estimated to be up to $1 trillion. Rothschild heirs live all around the world.
The musical's New York-based songwriter Sheldon Harnick says he hopes the musical challenges conspiracy theories about the Rothschilds. He said he did extensive research, and hopes the show "makes people see them all as human beings."
The musical first premiered on Broadway in 1970 titled 'The Rothschilds', but was rewritten and renamed.
It was written by the creators of 'Fiddler on the Roof' and will be staged at the Park Theatre in Finsbury Park, North London, in January. It was inspired by the book 'The Rothschilds', by Frederic Morton.