Greece plans to hire Rothschild as debt adviser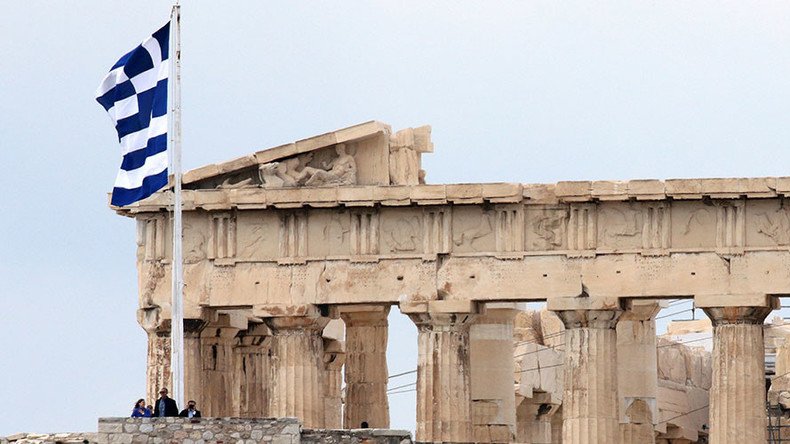 As concerns over Greece and its debt mount, Athens has reportedly decided to call in Rothschild, one of the oldest financial firms in the world, to navigate the country's long-running creditor stand-off and avert default.
According to the Financial Times, Greek authorities hope to finalize the appointment before crunch debt talks with eurozone finance ministers on February 20. The date has been described as the last chance for a bailout review with the upcoming elections in Europe likely to dominate the EU agenda.
Sources told the FT that Rothschild is expected to advise Athens on all areas connected to its debt, including negotiations with creditors, potential inclusion in the European Central Bank's €80 billion per month bond-buying program and the resumption of Greek government bond sales.
They added the bank will be paid a bonus when Greece regains access to global debt markets.
The Rothschild investment bank was founded over 200 years ago by Mayer Amschel Rothschild. Five of his sons established banking businesses around Europe and the firm today has more than three thousand employees in 40 countries.
READ MORE: World seeing 'greatest monetary policy experiment in history' - Rothschild
The appointment of Rothschild as sovereign debt adviser will require ministerial approval. The bank will thus replace US investment bank Lazard, which worked on Greece's bailout talks in 2012, and is currently acting as financial adviser to the Greek Ministry of Energy.
"An adviser is not being hired to arrange another debt restructuring with private creditors, it is being hired to advise on official debt. It will be a difficult job," said Mitu Gulati, a law professor at Duke University in the US who specializes in the field. "There is always the risk that you can antagonize bilateral creditors when you bring financial advisers in and treat them like private creditors."
Athens and its international creditors have been seeking ways to conclude negotiations on the current review of Greece's €86 billion aid package. The bailout program was agreed two years ago and is the third since 2010.
Greece's €323 billion debt is still the highest in the eurozone. According to the country's Public Debt Management Agency, just €36 billion from that sum is owned by private investors who hold Greek bonds; the rest is in the hands of sector creditors such as the IMF and European institutions.
The country has €7 billion of debt payments due this July, which it won't be able to meet unless it receives new funds or carries out restructuring.
Earlier this month, the IMF which was urging for more austerity and describes Athens' debt as unsustainable, called for "significant debt relief" to stop Greece's debts becoming "explosive."
You can share this story on social media: