France warns 'window is closing' on Greece's bailout deal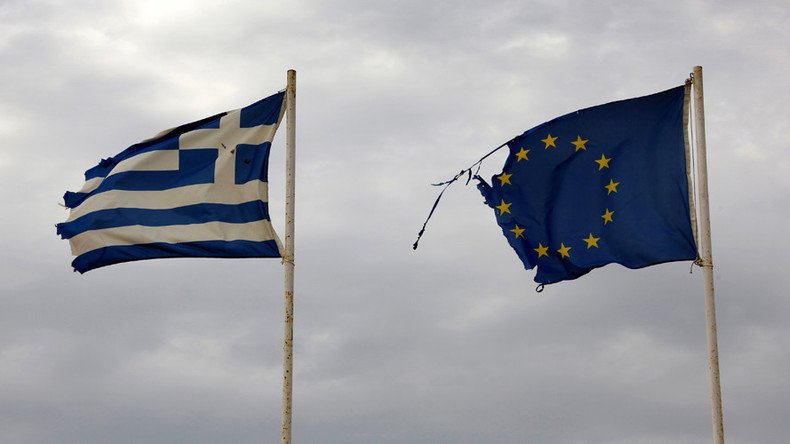 After Athens and its creditors failed to find a solution to the country's deadlocked bailout this week, French Finance Minister Michel Sapin warned the "window of opportunity" for a deal is closing.
Speaking at the end of the regular monthly meeting of eurozone finance ministers on Thursday, Sapin cautioned the spate of elections in Europe in 2017 would soon dominate the agenda and would close the political space for Greece's deal to be reached.
The bailout review has to be finalized by February 20.
Jeroen Dijsselbloem who heads the eurozone's finance ministers also said: "there is a clear understanding that a quick finalization of the second [bailout] review is in everyone's interest."
During the Thursday meeting, Greece's Finance Minister Euclid Tsakalotos again rejected the IMF's calls for Athens to immediately legislate policy measures it would activate after 2018 if the country's primary budget surplus falls below agreed targets.
The IMF is also urging for more austerity, insisting Greece should cut the income tax threshold and pensions to meet the target.
According to the Financial Times, Tsakalotos said it was "not correct to ask a country to legislate two to three years beforehand what it would do in 2019."
"It is a commitment that goes well beyond the framework of democracy and the ethical values that inspired Europe," he added.
The French finance minister said it was legitimate to ask Greece "to describe the measures it would take to reach objectives that have been fixed."
"I could imagine the reaction in the French parliament" to it being asked to do the same, said Sapin.
Greece's Prime Minister Alexis Tsipras promised this week the government wouldn't pass any new austerity measures. "There is no way we are going to legislate even one euro more than what was agreed in the bailout," said Tsipras.
Meanwhile, the EU's Economy Commissioner Pierre Moscovici has praised Greece's recent strong economic performance, saying that the country was exceeding its targets under the program. Greece's primary budget surplus nearly doubled last year.
READ MORE: Greece jobless rate eases to 23%, still highest in eurozone
Athens and its international creditors have been seeking ways to conclude negotiations on the current review of Greece's €86 billion aid package. The bailout program was agreed two years ago and is the third since 2010.
Greece has received about €32 billion so far but needs billions in new bailout loans by July at the latest, when it has large debts to repay. The country's debt - about 180 percent of GDP - is still the highest in the eurozone at over €300 billion.
You can share this story on social media: