MI5 chief says 'diverse' Islamist threat to UK growing at 'previously unseen scale & pace'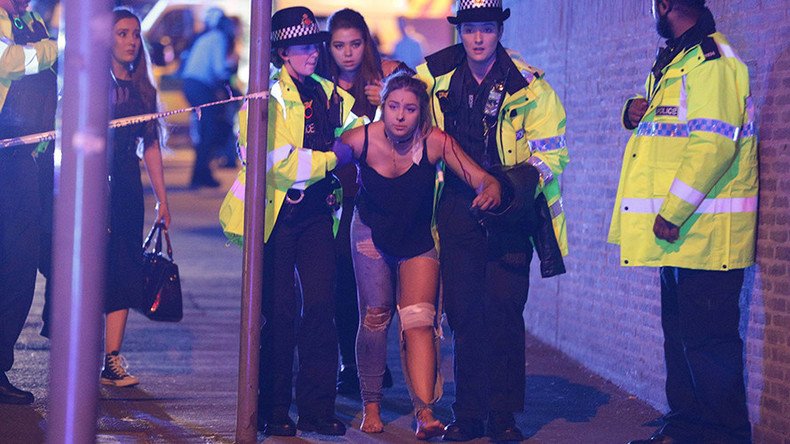 Britain's top domestic intelligence officer has warned that Britain is under unprecedented threat from Islamist terrorists, and says that 20 plots have been foiled in the past four years, while future successful attacks are inevitable.
"That threat is multi-dimensional, evolving rapidly and operating at a scale and pace we've not seen before," Andrew Parker, the director general of MI5, said during a rare public speech to journalists in London. "It's at the highest tempo I have seen in my 34-year career. Today there is more terrorist activity, coming at us more quickly, and it can be harder to detect."
Parker said that 500 live operations are currently monitoring 3,000 potential suspects, out of 20,000 people "connected to terrorism," which represents "a dramatic upshift in the threat," as the agency is already having to expand by a quarter to 5,000 staff to cope with a "diverse" set of dangers, united "only by a toxic ideology."
"The threat is more diverse than I've ever known. Plots developed here in the UK, but plots directed from overseas as well. Plots online. Complex scheming and also crude stabbings; lengthy planning but also spontaneous attacks. Extremists of all ages, gender and backgrounds, united only by the toxic ideology of violent victory that drives them," said Parker, who has headed MI5 since 2013.
Thirty-six people have been killed across the UK in four separate jihadist attacks in 2017, including a suicide bombing in Manchester in May said was not and two deadly vehicular attacks in London, and Parker said that it was impossible for the agency to monitor every threat, or prevent every incident, noting that the Salman Abedi, the man who killed 22 people with a homemade nail bomb, was not even on any extended terror list.
"I think we have to be careful that we don't find ourselves being held to some sort of perfect standard of 100 percent because that just isn't achievable," Parker told the audience, adding that his operatives have to make life or death decisions "based on fragments of intelligence, pinpricks of light against a dark and shifting canvas."
Parker warned that as many as 850 homegrown Islamist recruits were due to return from the Middle East, but cautioned that the most practical danger came from the ease with which trained and amateur "extremists can exploit safe spaces online can make threats harder to detect and give us a smaller window to intervene."
The MI5 chief said that the did not want to be seen as "King Canute trying to hold back the tide of developing technology" but said that Facebook, Google, Amazon and other internet giants had an "ethical responsibility" in combating terrorism.
"No company wants to provide terrorists with explosive precursors. Social media platforms don't want to host bomb making videos. And communications providers don't want to provide the means of terrorist planning, beyond the sight of MI5," said Parker.
You can share this story on social media: