Man-on-man 'bromances' are threatening heterosexual relationships, warn researchers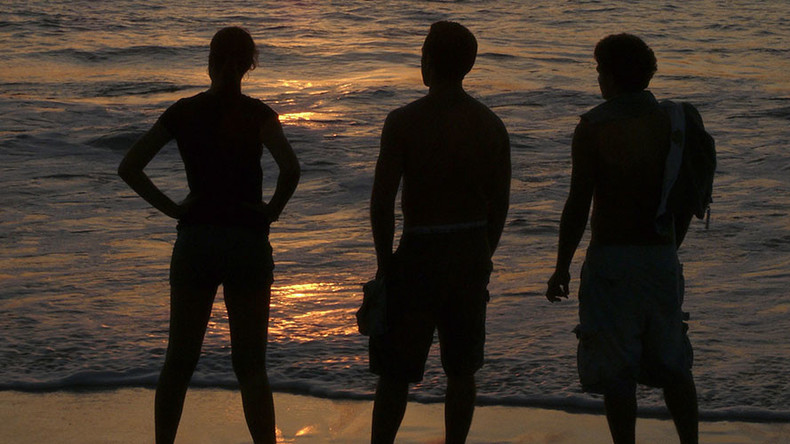 'Bromances' are threatening heterosexual relationships, researchers say, as men surveyed report sharing beds, cuddling and getting more emotional satisfaction out of male friendships than those with women.
The University of Winchester interviewed 30 undergraduates, and found 28 would rather talk about emotional issues with their male friends rather than girlfriends. The majority also said it was easier to resolve conflicts with men, and admitted they kept secrets from partners which they shared with male friends.
One man surveyed, 'Harvey,' said: "Well, for example, Tim knows I love listening to Taylor Swift and Beyonce, but I keep that quiet because [my girlfriend] would judge me. I feel like I have to be more manly around her."
All participants had 'bromantic' friends whom they had known for at least 18 months and lived with.
Twenty-nine of them said they experienced cuddling with a same sex friend and many said they often slept in the same bed, according to the research published in the Men and Masculinities journal.
One man called 'Aaron' told researchers: "We hug when we meet, and we sleep in the same bed when we have sleepovers. Everyone knows it, and nobody is bothered by it because they do it as well."
When asked to describe the difference between a 'bromance' and a romance, 'Bob' answered: "Sex really. That's all."
Bromances, or "homosocial relationships," have grown more acceptable in recent decades as men no longer fear showing affection towards each other.
"Increasingly intimate, emotive and trusting nature of bromances offer young men a new social space for emotional disclosure, outside of heterosexual relationships," the study says.
"Participants state that the lack of boundaries and judgement in a bromance is expressed as emotionally rivalling the benefits of a heterosexual romance.
"Our participants mostly determined that a bromance offered them elevated emotional stability, enhanced emotional disclosure, social fulfillment and better conflict resolution compared to the emotional lives they shared with girlfriends."
Dr Stefan Robinson, of the university, said the results are "significant and worrying" for women and warned there is an emerging culture of sexism and disdain in the way millennial men view the opposite sex.
You can share this story on social media: