Gay South Asians forced into straight marriages to avoid 'shame' – UK police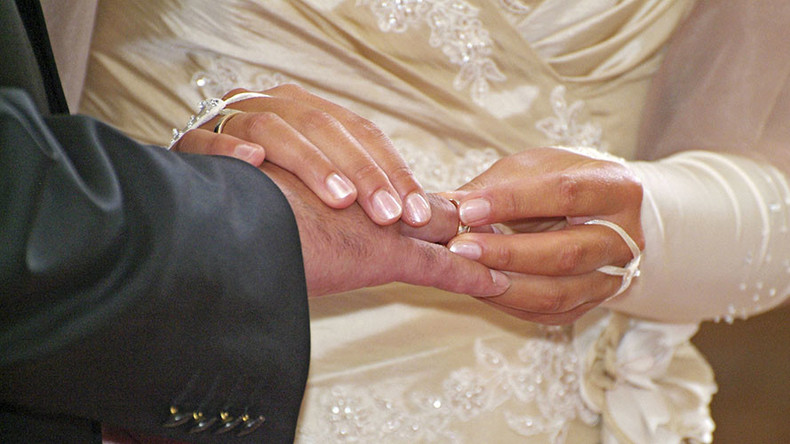 LGBT people from South Asian communities in the UK are being forced into heterosexual marriages to avoid causing "shame" to their families, police claim.
According to West Midlands Police, a growing number of gay South Asian people are contacting the force after being pressed into heterosexual marriages.
The force said that number is likely to be even higher, as homosexuality in South Asian cultures is still widely frowned upon.
The BBC heard from 22 gay and lesbian people from the community, who all claimed they were ordered at some point in their lives to wed someone from the opposite gender in order to cover up their sexuality.
Forced marriage is illegal in the UK and recognized as a form of violence against both men and women.
The UK's Forced Marriage Unit said up to 30 of the 1,428 recorded instances last year were LGBT cases, though the government expects the figure to be much higher as people were not asked whether the obligation arose because of their sexuality.
Of the dozens of cases heard by the BBC, most gay South Asians submitted to marriage so they would not disappoint their families.
A majority said they wanted to avoid causing "shame."
Det Sgt Trudy Gittins, from the West Midlands force, laid bare the impact of such taboos in the 21st century, warning they could also drive people to suicide.
"We've got professional, well-educated people who still feel that immense pressure because there's a whole expectation that they will not bring shame on their family," she said, the BBC reports.
"Homophobia is rife in some communities and to be seen as being gay or lesbian or bisexual it can absolutely destroy the dynamic of that community and this person just has that burden every single day and it can cause a great deal of anxiety and distress and in some cases they also feel suicidal."
While Islam does not prohibit same-sex marriage, it is yet to be accepted by many in older generations.
Ranjeep, a gay Sikh man in his 30s whose father told him to marry a woman in the hope it would "cure" him, said homosexuality is yet to be accepted by the older generation.
"The emotional pressure is really hard and distressing and you don't want to bring shame on the family by saying you're gay. I ended up marrying my partner but my parents didn't come to wedding."
Despite the police findings, Britain's first Muslim drag queen claims the UK is "thriving" with Muslim LGBT weddings.
Asifa Lahore, 34, who rose to fame after featuring in Channel 4's Muslim Drag Queens in 2015, contested a claim by Jahed Choudhury, 24, that he and his partner had been the first gay Muslim couple to marry in Britain.
She claimed there are "countless" people from the LGBT community who wedded before them, and that she herself had witnessed dozens of same-sex marriages.
You can share this story on social media: