Gay Muslim marriages 'thriving' in Britain, says drag queen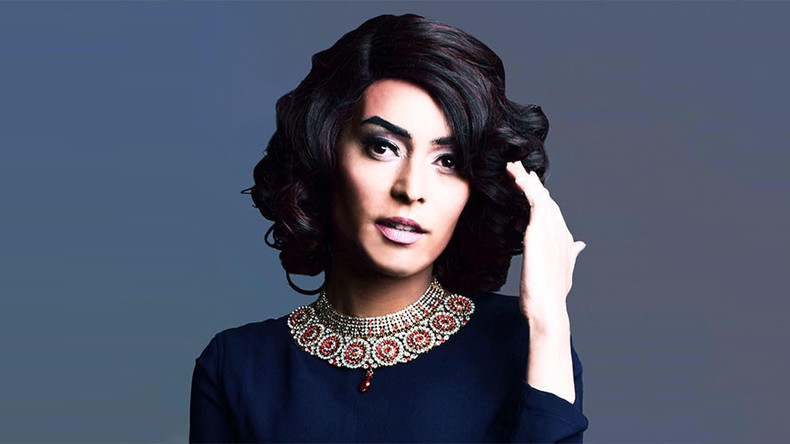 Same-sex Muslim marriages are "thriving" in the UK, according to the person billed as the country's first Muslim drag queen.
Asifa Lahore, 34, whose Pakistani family raised her in west London, contested the recent claim made by another gay Muslim that his was the first union between two Muslim people of the same sex in Britain.
Jahed Choudhury, 24, made headlines last week when he claimed his marriage with Sean Rogan in Walsall was the first of its kind in the UK.
But Lahore, who rose to fame after featuring in Channel 4's Muslim Drag Queens in 2015, said that while she is happy for Choudhury, who had attempted suicide because of the abuse he suffered as a gay Muslim, there have already been many marriages within Britain's Muslim LGBT community.
"There are countless," Lahore told the Times. "In the last three years I've been to dozens [of] gay Muslim, same-sex marriages.
"I attended one last Thursday, of two gay British Bangladeshi guys."
Because marriage has such a significant value in South Asian cultures, she said it should be expected that gay Muslims would take advantage of Britain's civil liberties.
"In south Asian Muslim culture, marriage is very much a milestone.
"Even if you identify as LGBT, marriage plays a big part in your upbringing and your psyche and I think LGBT Muslims in Britain are taking real advantage of equal marriage," Lahore said.
"I'm glad this young boy has declared so openly about his marriage, but want him to know there have been others before him and will be many more."
The drag queen also recalled the hardship of revealing her sexuality to her family, who took her to see a GP and an imam to address her queerness.
Lahore's relatives conceded she could have gay relationships, on condition they were kept "secret," while they arranged her marriage to a woman. At the time, Lahore identified as a boy named Asif Quraish.
But Lahore refused and married her gay partner instead, a Pakistani man with whom she entered a civil partnership in 2009, before marrying him five years later after equal marriage was legalized.
Lahore, who is currently transitioning to become a woman, said there are thousands of gay and transgender people of Muslim faith, some of whom still do not feel able to come out.
"We live in a country where we now have access to equal rights and they should be exercised.
"It would break my heart if there were LGBT Muslims out there who didn't feel they were able to marry," Lahore said.
"Never feel like you're on your own or that you're the only one.
"There's many more people in the exact same boat as you.
"Britain is a thriving country for the LGBT Muslim community."
You can share this story on social media: