British police accused of 'wasting time' as hate speech arrests up almost 900% in some areas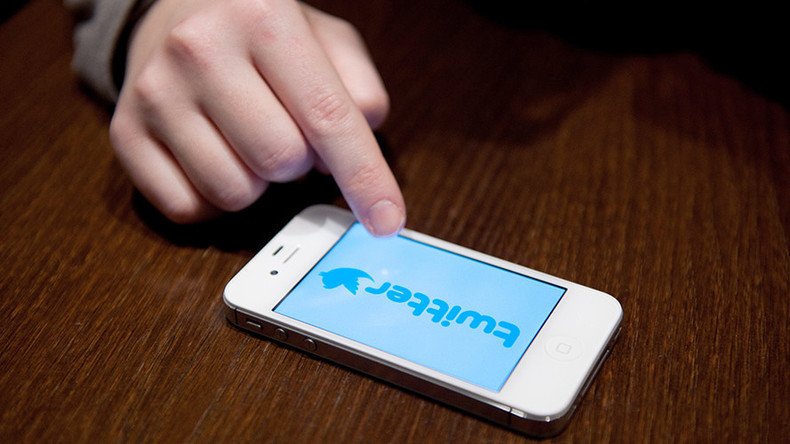 A staggering rise in online hate crime, as people are attacked over Twitter, Facebook and other social media sites, has led to a gigantic leap in arrests in Britain.
British police are arresting nine people per day for attacks on the internet as they attempt to clamp down on hate speech online.
In some areas, this is up almost 900 percent from 2014.
The number of people detained for alleged attacks over the internet has rocketed in two years as social media allows users to verbally attack others.
"Trolling" can cause serious distress and high-profile politicians and campaigners have been targeted, as well as celebrities and ordinary people.
Last year, more than 3,300 people were detained and questioned, according to the Times.
Police in London arrested 867 people last year while West Midlands police arrested 635 suspects.
The increase in the Midlands is staggering as figures showed an 877 percent rise in the number of arrests since 2014, when 65 people were detained.
However, of these, around half of the investigations were dropped before prosecutions and campaigners have accused the police of threatening free speech.
Advocating civil liberties, people have been suggesting vile attacks over the internet should be allowed under rights to express feelings.
Home Secretary Amber Rudd announced a national police hub to combat the vitriol on the internet.
Using Freedom of Information requests, the Times found that 3,395 people across 29 forces were arrested last year under section 127 of the Communications Act 2003.
The act allows officers to investigate messages and posts which are "grossly offensive or of an indecent, obscene or menacing character."
In 2014 there were 2,315 arrests, compared with 2,755 in 2015.
This means there has been a rise of almost 50 percent between 2014 and 2016.
However, 15 forces did not submit data, meaning the real figure is likely to be higher.
Last year 1,696 people were charged and 1,399 convicted – despite almost 4,000 arrests.
Police have been blasted over what some see as a misuse of resources.
"These figures bear out what we've been saying: that police are wasting more and more time investigating people for comments online that are offensive but not criminal," Jodie Ginsberg, chief executive of Index on Censorship, told the Times.
Stephen Kavanagh of the National Police Chiefs Council (NPCC) defended the figures, saying officers have been working to keep up with the "changing nature of harm in our society."
You can share this story on social media: