Muslims threatened with acid attacks in Bradford, forcing police to increase patrols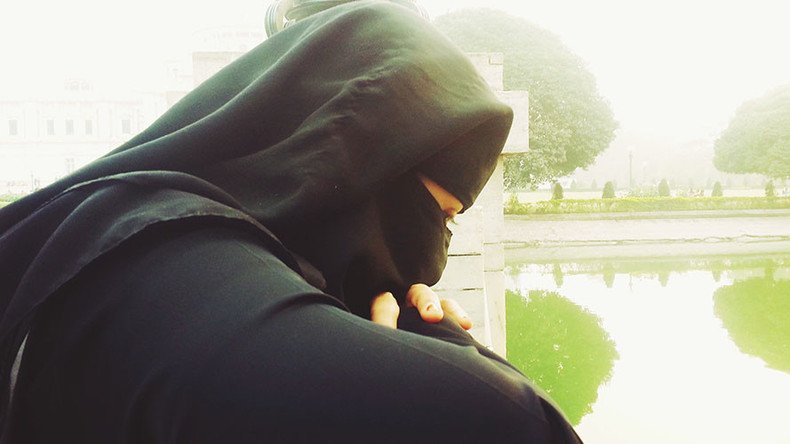 Police have launched a hate crime investigation and scaled up the number of patrols in Bradford after letters containing threats of acid attacks were sent to Muslim homes.
West Yorkshire police said they were taking the threats "extremely seriously" and had increased surveillance in Hanover Square, a predominantly Muslim area in Manningham, an inner-city area where at least two residents were targeted last week.
One of the letters bears the image of a sword and St. George's flag, and reads: "Kill scum Muslim." It then goes on to question the reason behind Islamic women wearing the full-body veils, saying: "We are now going to do acid attacks on anyone who wears the funny black masks around your square & Bradford & other places."
The letter then alleged "three of ur [sic] male pigs" groomed four white girls, before stating: "We know who the three male pigs are they are walking dead pigs."
It comes recently after a gang of 17 Asian men were convicted over their involvement in a sex abuse network in Newcastle targeting vulnerable and underage women.
Police say they carried out more patrols in the targeted area over the Bank holiday.
Bradford West MP Naz Shah said she had reported the letters to police on Saturday.
One of the recipients, who only wanted to be known by his first name, Shoab, said tensions would heighten ahead of a far-right English Defence League (EDL) march on Saturday. The demonstration will take place on the same day Muslims celebrate Eid.
"The police mentioned the EDL will be marching. It can worry you if you really think about it – what if they're something to do with it?" Shoab told the Guardian.
"But the EDL have come and gone before, sometimes something tends to happen. It could erupt, you see.
"Eid could be Friday or Saturday – a lot of times we'll all be out to families, people go out to restaurants in the town center. There's always that chance something could happen," he said, according to the newspaper.
Outside the Masjid Nimrah mosque, Masood Ahmad, 43, said: "Everybody's shocked. There's a lot of women in the street wearing the burqa."
"I didn't know about the EDL [march] but if this spreads out it might create a problem. It might be chaos here."
It comes after reports of anti-Muslim incidents increasing by 500 percent in Greater Manchester in the month following the terrorist attack on its Arena that killed 23.
"A thorough investigation has been launched and officers are working with the local community and partners to identify and prosecute those responsible for this despicable crime," a West Yorkshire police spokeswoman said.
"We understand the impact hate crime and hate incidents can have on our communities and on individuals, and crimes of this nature will not be tolerated."
You can share this story on social media: