Police ask staff of ex-PM Ted Heath if he smuggled young boys into Downing Street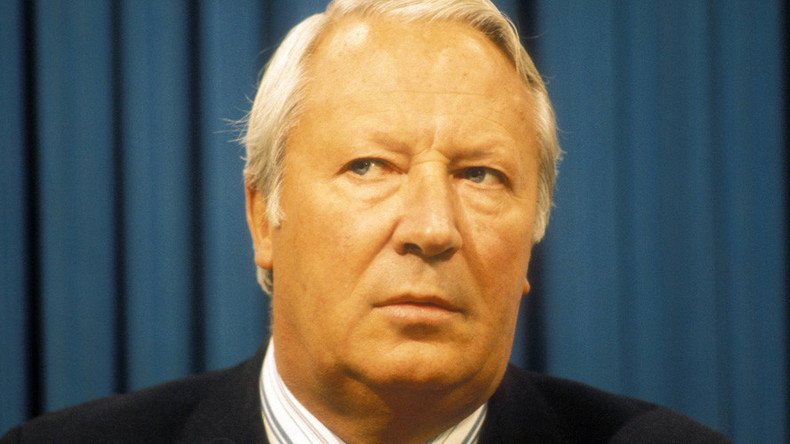 Staff of former Prime Minister Edward Heath have been asked whether he smuggled children in and out of Downing Street while he was in power, it was claimed on Monday.
The ex-Tory leader's former staff was questioned as part of an inquiry into child sex abuse allegations made against Heath.
The inquiry is understood to have questioned whether or not it was feasible that the former Conservative leader smuggled children into No.10.
Heath's principal private secretary, Lord Armstrong of Ilminster, who was among those interviewed said, according to the Times: "If there is one place where slipping in and out is not easy, it is No 10 Downing Street."
Detectives also sought to discover whether Heath, who died in 2005 aged 89, had left any wills in an attempt to uncover any suspicious legacy, but none was found.
Armstrong, one of Heath's closest advisers, and who has previously said the former PM was "completely asexual," accused Wiltshire Police of undertaking a "fishing expedition," and has called for an independent review of the inquiry's findings.
Many allegations made against Heath, who was Britain's leader between 1970 and 1974, have been doubted, especially those from an accuser known only as Nick, who has been labeled a "fantasist."
Reports have emerged that at least one person will be charged for wasting police time.
It sparked accusations against police that they are wasting £2 million (US$2.7 million) on a "fantasy."
A summary of findings due next week, however, is likely to support the opening of the two-year probe into the Tory politician looking at allegations of abuse spanning five decades.
According to reports, the summary, expected to be published on October 5, will likely say the police gathered enough evidence to interview Heath under caution had he still been alive, as detectives working as part of Operation Conifer have credible testimonies from seven complainants.
You can share this story on social media: