Toxic air, poverty, obesity: Health warning for London's most deprived children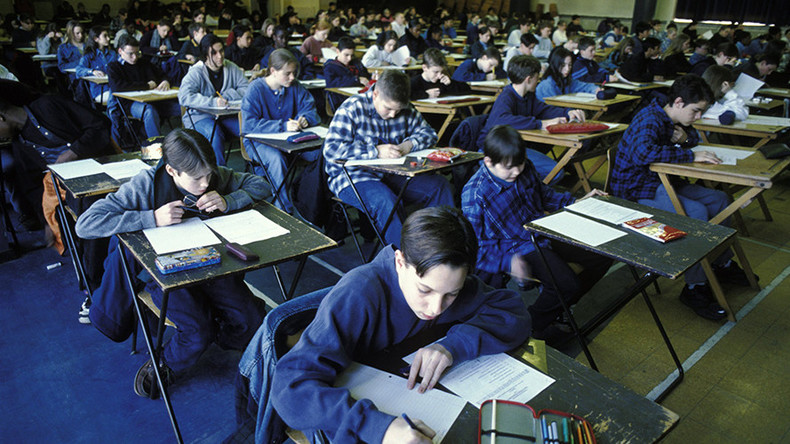 Tens of thousands of children from deprived areas of London are exposed to an array of health risks, including pollution and obesity.
According to a study investigating the correlation between social deprivation and air quality in the capital, pupils from the most disadvantaged backgrounds are being worst affected by "unacceptable" levels of air pollution.
'London's Polluted Schools: the Social Context' found that one in five of the schools most affected by pollution have pupils from disadvantaged backgrounds.
It also found that nine out of 10 of the schools affected had a higher rate of obesity compared to the average across London.
The research found that despite poor children being exposed to the worst pollution, the areas they frequent are the ones contributing the least to London's pollution.
"Children from some of London's most socially deprived areas are not only affected by unacceptable levels of air pollution around their schools, they also face compounding health risks," Saul Billingsley, from the FIA Foundation, an international environmental and road safety charity which carried out the study, said.
A founding member of Doctors Against Diesel, Professor Grigg, said that although children may have access to green spaces, the likelihood of them breathing in dirty air is considerably higher.
"This is a dangerous combination of factors … childhood is a critical time in terms of health. Children should have the right to breathe air that does not cause them harm," Grigg said, the Guardian reports.
It comes after an investigation by the Guardian and Greenpeace in March revealed that hundreds of thousands of kids across the country are being exposed to illegal levels of pollution.
Notably, the research found that air pollution is not harming children from metropolitan areas only, but in towns and cities from Newcastle to Plymouth.
The Polluted Schools research comes as ClientEarth has launched a campaign to raise awareness on the number of schools located in polluted areas.
Commenting on the initiative, ClientEarth air quality lawyer Alan Andrews said: "Thousands of children in this country are playing in playgrounds near illegally polluted roads.
"This is a legal and moral failing of our political leaders that puts children's health at risk at a time when they are still growing and therefore vulnerable.
"Naturally, parents want something to be done. So do we."
London Mayor Sadiq Khan has announced funding of £250,000 (US$340,000) for 50 "air quality" audits for primary schools which will examine new ways to lower emissions and exposure to pollution in and around schools, according to the Mayor's Office.
You can share this story on social media: