Britain to ban diesel and petrol car sales by 2040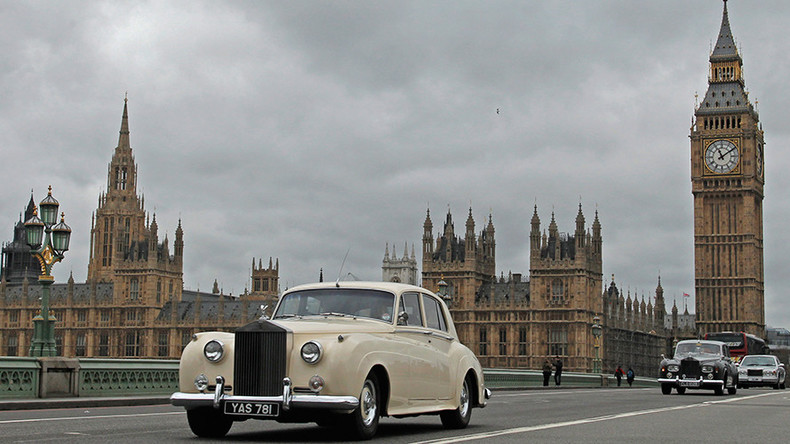 All new petrol and diesel vehicles will be banned from British roads by 2040, as the government looks to tackle UK's high level of air pollution which reportedly could be responsible for 40,000 premature deaths a year.
Environment Secretary Michael Gove is expected to reveal a clean air strategy on Wednesday, including a £255 million fund to tackle emissions from diesel vehicles. The fund will be part of a £3 billion package of spending on air quality.
At the moment there are more than ten million diesel vehicles on Britain's roads, up from 3.2 million in 2000. Under the new plan, pollution taxes will be imposed on diesel vehicles as early as 2020.
Gove has warned Britain "can't carry on" with petrol and diesel cars because of the damage they do to people's health and the planet. "There is no alternative to embracing new technology," he told the Telegraph.
Eighty-one major roads in 17 UK towns and cities breach the European Union's emission standards, and require urgent action.
"Poor air quality is the biggest environmental risk to public health in the UK, and this government is determined to take strong action in the shortest time possible," a government spokesman said.
"That is why we are providing councils with new funding to accelerate development of local plans, as part of an ambitious £3 billion program to clean up dirty air around our roads."
The new measures will include altering buses and other transport vehicles to make them cleaner, changing road layouts, altering features such as speed humps, and re-programming traffic lights to make vehicle flow smoother.
According to the Society of Motor Manufacturers and Traders (SMMT), it is important to avoid an outright bans on diesels, which would hurt the sector.
READ MORE: 11K extra deaths by 2030? UK accused of diluting tougher EU limits on air pollution
SMMT CEO Mike Hawes said demand for alternatively fueled vehicles was growing but still at a very low level.
"The industry instead wants a positive approach which gives consumers incentives to purchase these cars. We could undermine the UK's successful automotive sector if we don't allow enough time for the industry to adjust," Hawes told the BBC.
Statistics show just four percent of new car sales in the UK are for electric vehicles, and it's still not clear whether Britain will have enough charging points for the new generation of cars.