Calls for extremism investigation into British armed forces after 'neo-Nazi' arrests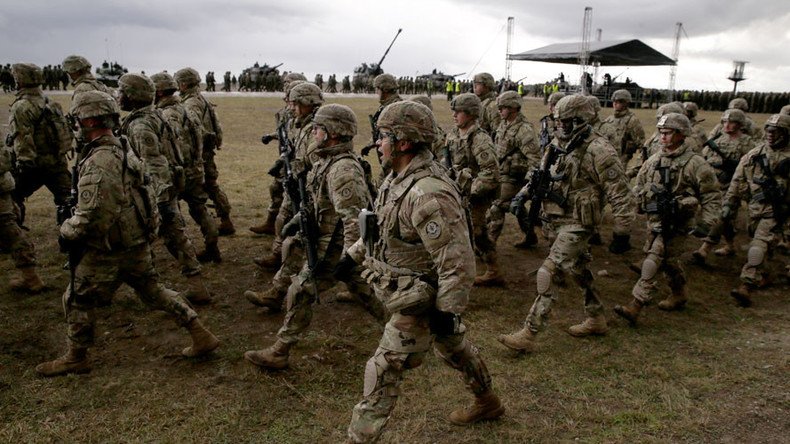 The government should investigate far-right extremism in the armed forces after four soldiers were arrested for being alleged members of banned neo-Nazi group National Action, MPs say.
The men were detained on suspicion of terrorism offences in Brecon, Ipswich, and at a military base in Cyprus, alongside a civilian who is suspected of being part of the group.
It is understood the government has no plans to launch a wider investigation into extremism after the arrests.
Liberal Democrats Shadow Home Secretary Ed Davey says it is "not enough to simply assume this is a contained example" and that a wider investigation into extremism in the army should be launched.
"Questions remain over whether the armed forces are consistently monitoring for extremist activity in their ranks," he told the Independent.
The Green Party warned that overseas cases show that serving members of the armed forces are "vulnerable to recruitment" from far-right groups. Its co-leader Jonathan Barley told the Independent the government's failure to launch an inquiry into extremism within the armed forces "suggests it is afraid of what it will find."
"We must protect serving and retired personnel by providing training to spot the signs of radicalization, and upping the support and mental health care provision available.
"In the UK we have already seen far-right groups target members of the armed forces on social media, and the government cannot bury its head in the sand and hope it will go away."
Bartley noted a recent case in Germany, in which a neo-Nazi soldier known only as Franco A was found posing as a Syrian refugee to launch a "false flag" terrorist attack to be blamed on asylum seekers.
Investigators discovered an assault rifle case carved with a swastika and Third Reich pamphlet in his barracks room, where the letters HH [Heil Hitler] were inscribed on the wall.
Angela Merkel's government and the military have launched investigations into a suspected network of extremists and radicalization in the Bundeswehr.
All recruits to the armed forces undergo a strict vetting procedure, which includes checks on their criminal history, political views and affiliations, and can take up to nine months. Evidence of radical views, discrimination and racism can be reported confidentially and disciplined by military authorities.
National Action became the first far-right extremist group to be proscribed last year in the UK.
The Home Secretary's decision to ban the far-right group, which had branches across the UK, came amid reports from the government's counter-extremism program, Channel, that far-right radicalization accounted for a quarter of the cases it was handling.
You can share this story on social media: