Serving UK soldiers among 4 arrested over neo-Nazi terrorism links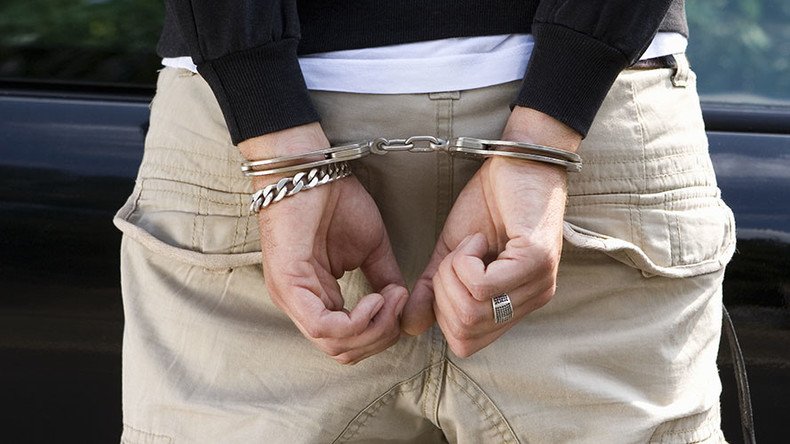 Serving British soldiers are among those arrested on suspicion of terrorism offences as alleged members of the neo-Nazi group National Action.
The accused – a 22-year-old from Birmingham, a 32-year-old man from Powys, a 24-year-old from Ipswich and a 24-year-old from Northampton – were held on Tuesday by the West Midlands police, who say they have been arrested on suspicion of terrorism offences.
"We can confirm that a number of serving members of the Army have been arrested under the Terrorism Act for being associated with a proscribed far right group," an Army spokesperson said.
"These arrests are the consequence of a Home Office Police Force led operation supported by the Army. This is now the subject of a civilian police investigation and it would be inappropriate to comment further."
The men were arrested by police with the collaboration of counter-terrorism units from the West Midlands, Wales and the East Midlands.
A police spokesman said they "have been arrested on suspicion of being concerned in the commission, preparation and instigation of acts of terrorism under Section 41 of the Terrorism Act 2000; namely on suspicion of being a member of a proscribed organization (National Action) contrary to sec 11 of the Terrorism Act."
READ MORE: Far-right BNP says Britain should brace itself for Charlottesville-style clashes
"The arrests were pre-planned and intelligence-led; there was no threat to the public's safety," a police spokesman added.
National Action became the first far-right extremist group to be proscribed last year in the UK.
Home Secretary Amber Rudd decided back in December 2016 following an assessment that the group is "concerned with terrorism."
The Home Secretary's decision to ban the far-right group, which had branches across the UK, came amid reports from the government's counter-extremism programme, Channel, that far-right radicalization accounted for a quarter of the cases it was handling.
You can share this story on social media: