Was Labour right to 'sack' Sarah Champion for saying Pakistani men 'rape, exploit white girls'?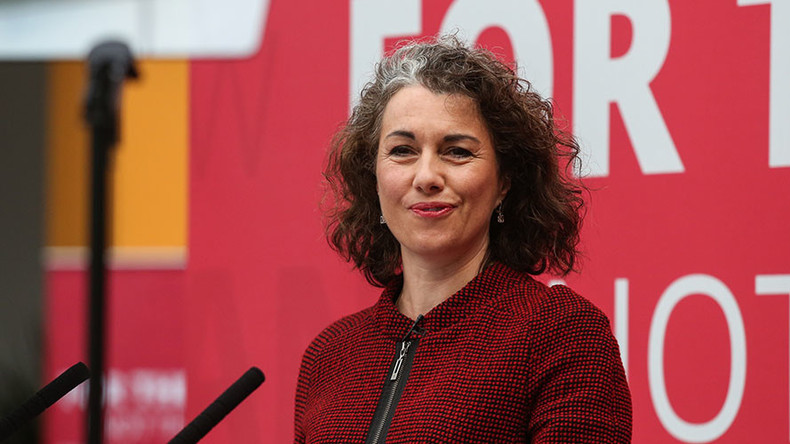 Sarah Champion was reportedly forced out of the Labour shadow cabinet after writing a controversial piece for the Sun claiming authorities must examine possible cultural reasons why British Pakistani men are "raping and exploiting white girls."
The MP for Rotherham apologized for "the extremely poor choice of words" and quit as shadow equalities minister on Wednesday.
Labour leader Jeremy Corbyn showed no opposition to Champion's resignation, saying his party would not "blame or demonize any particular group."
In fact, according to PoliticsHome, it was Corbyn himself who removed Champion from her Shadow Cabinet-level post.
Champion's article followed news last week of 17 men being jailed for abusing women and girls as young as 14 in Newcastle. Most of the men were born in Britain but had Iraqi, Bangladeshi, Pakistani, Indian, Iranian, and Turkish origins.
Following the conviction, the long-time child protection campaigner said gang-related abuses are "predominantly" carried out by Pakistani men, and that cases of sexual abuse are not being reported and investigated effectively because authorities fear they will be called racists.
Champion reiterated her remarks in the Sun column.
"Britain has a problem with British-Pakistani men raping and exploiting white girls," said Champion
"There. I said it. Does that make me a racist? Or am I just prepared to call out this horrifying problem for what it is?"
She went on to say: "These people are predators and the common denominator is their ethnic heritage."
Champion's resignation has divided opinion.
Some commentators criticized the former secretary for women and equalities over her remarks.
Another contested Champion's claim that it is Asian men mainly carrying out gang-related abuse.
Others, however, have rallied to her defense.
Amina Lone, a Muslim Labour candidate who was born to Pakistani parents, praised Champion's comments, saying she is "brave, not racist."
"She is not a racist but a brave woman speaking out about a politically awkward issue. Labour, bury your heads as much as you like in the black & white purist world you push.
"The chickens will come home to roost," she tweeted.
Lone told BBC Newsnight: "She has been punished and used as a scapegoat because as a politician she's an easy target."
Her view was echoed by Conservative minister Sajid Javid, who is also of Pakistani descent, who hit out at Corbyn for condoning the former shadow minister's resignation.
"Corbyn wrong to sack Sarah Champion. We need an honest open debate on child sexual exploitation, including racial motivation," he tweeted.
Former UKIP leader Nigel Farage also branded the Labour leader's response "pathetic."
"Telling the truth about tough issues is now impossible in the modern Labour Party. Pathetic."
Social media users also flocked to Twitter to speak out against Champion's resignation.