Did Rupert Murdoch demand Michael Gove's return to cabinet? Tories don't deny it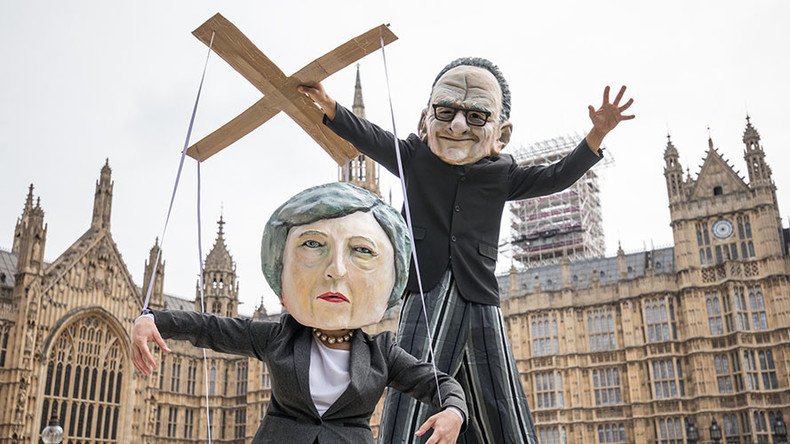 The Tories are refusing to deny whether media mogul Rupert Murdoch asked Prime Minister Theresa May to reappoint Michael Gove to the cabinet or face bad press in his newspaper titles.
In the days following June's general election, Labour deputy leader Tom Watson wrote to May to ask whether she had reappointed Gove following pressure from Murdoch.
In the email, Watson said it had been "suggested" to him that May could have made the appointment to curry favor with the Murdoch press.
The government has now responded to Watson's message, but has not denied Murdoch's involvement outright. Damian Green, the first secretary of state, said decisions over appointments to the cabinet are taken by the prime minister alone.
"All those appointed by Her Majesty and the Queen to Cabinet and ministerial roles are selected by the Prime Minister based on their merit and experience, drawing on each member's best talent," Green said in a letter, according to the Guardian.
"The decision is the Prime Minister's alone."
Watson told the newspaper people could make their "own conclusions" about the lack of a denial.
"I asked Theresa May to deny a deeply worrying allegation that had been made to me about her and she refused to do so.
"It's such an easy thing to deny - unless it is true. People will draw their own conclusions.
"With 21st Century Fox's bid for Sky being considered by the government right now, questions about Rupert Murdoch's influence over Theresa May were already being asked. This makes them all the more relevant."
Gove's shock return to the frontbench last month, this time as environment secretary, came little over a year after May fired him as justice secretary following his ill-fated bid for the Tory leadership.
He was immediately rehired by Murdoch's Times, where he had worked as a columnist and book reviewer from 1996 to 2005 on a reported £150,000 (US$195,000) per year.
Gove then became embroiled in a scandal earlier this year over reports that Murdoch was in the room when Donald Trump gave the
Tory member his first post-election UK newspaper interview.
Gove has spoken of his admiration for Murdoch in the past, telling theLeveson inquiry into press ethics in 2012 that the media mogul was "one of the most impressive and significant figures of the last 50 years."
You can share this story on social media: