May asked to explain if Rupert Murdoch had role in cabinet reshuffle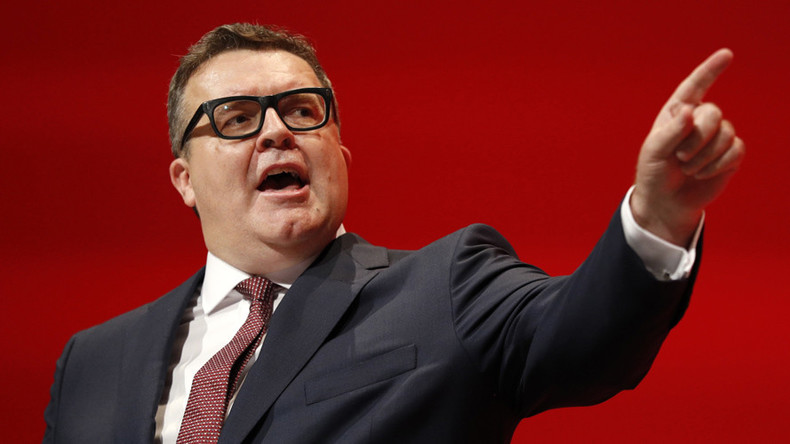 Labour deputy leader Tom Watson has asked Prime Minister Theresa May whether media mogul Rupert Murdoch had anything to do with the appointment of Brexit-backstabber Michael Gove in Sunday's post-election cabinet reshuffle.
Gove returned to the front benches as environment secretary, despite having a very public falling out with May less than a year ago. Pundits suggest it is a clear sign of just how precarious the PM's position has become.
The influential Leave campaigner was publicly humiliated during last year's Conservative leadership race, when he was eliminated in the second round, falling behind May and the newly minted Leader of the House, Andrea Leadsom.
"I am writing to ask you about any influence Rupert Murdoch may have sought to exert over cabinet appointments. Specifically, it has been suggested to me that Rupert Murdoch asked you to appoint Gove to the cabinet," Watson told May in a letter published Monday.
"Given your failure to secure a parliamentary majority and the consequent weakness of your position, it might be tempting to allow yourself to be influenced by powerful media proprietors who can shape the way your government is covered."
Watson goes on to ask whether, "in the interests of transparency and propriety," May could explain if she had ever taken suggestions from Murdoch on ministerial or staff appointments since becoming PM.
Watson also asks May to indicate whether the News International honcho had ever suggested that Michael Gove should be given a ministerial role, and whether Murdoch had ever threatened May if she failed to take his advice, "in terms of his newspapers' coverage" of her and her newly formed government.
Murdoch is said to have been furious over Thursday's election results, reportedly storming out of a meeting at the Times office when the exit polls were announced. His papers have openly supported the Leave campaign and trashed Labour leader Jeremy Corbyn.
Watson couldn't help ending with a lash of sarcasm, signing: "Congratulations on your election campaign, by the way. Fantastic stuff, well done."
You can share this story on social media: