Happy birthday, Jeremy Corbyn! Murdoch tabloid trolls Labour leader with P45 cake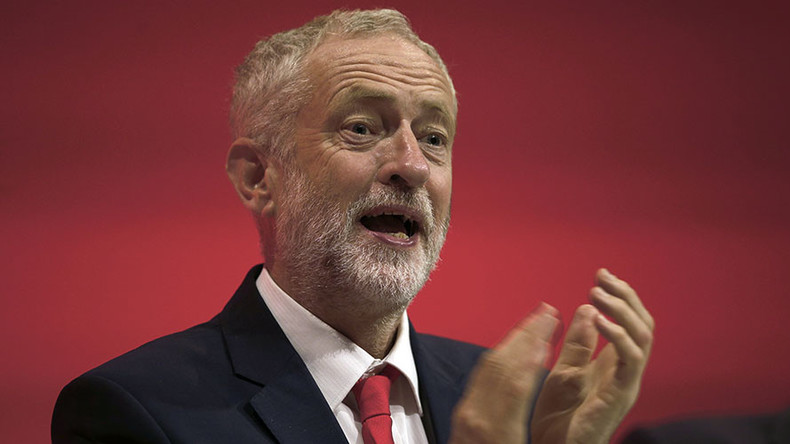 The Sun didn't forget Jeremy Corbyn's birthday on Friday, with the paper thoughtfully baking the Labour leader a special cake as he turned 68. The Rupert Murdoch-owned tabloid, however, didn't sugarcoat its feelings about his leadership.
The cake was tellingly iced with a P45 – the document Brits are issued when their employment is terminated.
"It's Jeremy Corbyn's birthday. So The Sun have got him a cake. How kind," mocked ITV reporter Carl Dinnen.
Some argued the joke derived from a pledge in Labour's new manifesto to freeze the state pension age at 66.
Others interpreted it as a call for the aspiring prime minister to step down.
The Sun has long called for Corbyn's resignation, with several of its columnists and editorials branding the Labour leader "unfit" to hold the post.
Corbyn has, however, won the approval of Labour members and supporters twice, winning the 2015 leadership elections with 59 percent of the vote, and the year after with 61 percent.
The socialist has also often had to deny rumors in the mainstream press that he was standing down.
"You're obsessed with this question, utterly obsessed with it," Corbyn told ITV News political correspondent Paul Brand, when he asked the Labour leader whether he would resign based on his poll ratings.
"We have a strong opposition in this country if you bothered to report what we were doing. It's your responsibility to make sure the opposition voice is heard as well as the government's voice. It's your failings," he added.
The polls appear to have since vindicated Corbyn, with voting intentions for the June 8 general election now giving Labour 38 percent support.
When Prime Minister Theresa May called the snap election, the Conservatives enjoyed a 20-point lead. It has now been slashed to five – a mere fortnight before the election.