'Japanese-paid' neoconservative think tank hypes Chinese threat to Britain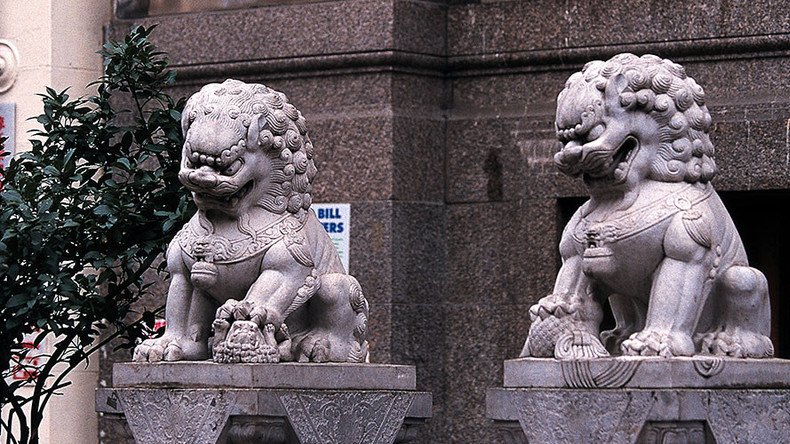 A British neoconservative think tank, recently accused of being paid by the Japanese embassy to churn out propaganda against Beijing, has claimed in a new report that Chinese investment in the UK presents a serious risk to data security.
The Henry Jackson Society, which is well known for its hawkish views on foreign policy, has released a new report on the risks posed by China's growing investment in UK infrastructure.
The study, titled 'Safeguarding our Systems: Managing Chinese Investment into the UK's Digital and Critical National Infrastructure', lays out a number of recommendations for current and future governments to head off Beijing's supposedly nefarious plans.
It is also endorsed by a number of former leading political figures including Sir Malcolm Rifkind, a Conservative Foreign Secretary under Prime Ministers Margaret Thatcher and John Major.
Rifkind called the report by the Society's Asia director John Hemmings "authoritative and spot on in its analysis," according to the Times.
"The massive increase of Chinese investment in the United Kingdom has not happened by accident. Much of it is a consequence of a strategy well developed by the Chinese government."
Rifkind said Hemmings "makes the significant point that the Chinese are loathe to permit foreign investment and competition in comparable sectors of their own economy."
Chinese investment in the Hinkley Point nuclear power station in particular has recently stirred up controversy.
In January, both Rifkind and the Henry Jackson Society were caught up in a scandal over claims the think tank was being paid thousands of pounds by the Japanese Embassy to slur China.
The two nations are historical rivals and there have been escalating tensions over the South China Sea as well as belligerent US rhetoric in support of its East Asian allies Japan and South Korea.
A Times' investigation suggested the London-based think-tank is paid £10,000 (US$12,500) per month to spread anti-Chinese propaganda, including through public figures like Rifkind.
Rifkind confirmed at the time he had been asked by the Society to put his name to an article called 'How China could switch off Britain's lights in a crisis if we let them build Hinkley C', which criticized the power station deal.
The comment piece claimed the Chinese-funded power station could have cyber-backdoors built into it which could present a risk to UK security.
Rifkind told the Times he had not been aware of the links between the Society and the Japanese embassy and felt the think tank "ought to have informed me of that relationship when they asked me to support the article they provided. It would have been preferable if they had."
An early proposal of the arrangement seen by the Times reportedly showed the Society telling the embassy it could create "an engaged and interested cadre of high-level politicians" effectively to push a pro-Japanese, anti-China line in the press.
A spokesman for the Society told RT: "Our 'Safeguarding our Systems' report on security risks to UK critical infrastructure from inward Chinese investment was produced completely independently of any party outside of The Henry Jackson Society. It was neither commissioned nor funded by any foreign or foreign-linked entity.
"The report has been endorsed by Sir Malcolm Rifkind, a former foreign secretary, Sir Hugo Swire, a former foreign office minister, Nigel Inkster, a former director of operations at SIS, Lord Arbuthnot, a former defense minister and Chairman of the Defense Select Committee, and Catherine West, a serving Labour MP.
"Protecting critical infrastructure is not 'hype'; it is an international issue that has been widely reported on.
"Indeed, on the 11 July new regulations were introduced in Germany to allow the government to block takeovers if there is a risk of critical technology being lost abroad. Our report has been welcomed by policy makers as timely and accurate."
You can share this story on social media: