Useful idiots? Japanese embassy pays British think tank to plant anti-China stories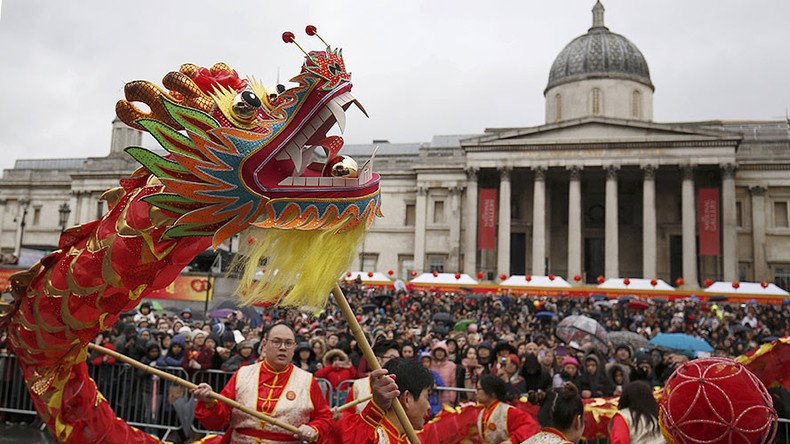 The neoconservative Henry Jackson Society (HJS) think tank is on the payroll of the Japanese embassy, charged with drafting in public figures to spread anti-Chinese propaganda, investigators claim.
The Times' investigation suggests the London-based HJS is paid £10,000 (US$12,500) per month to spread anti-Chinese propaganda, including through public figures like former British Foreign Secretary Malcolm Rifkind.
HJS frames itself as a pro-intervention and pro-capitalist voice, which aims to spread freedom and democracy around the world. It is run by the academic and failed Tory parliamentary candidate Alan Mendoza.
The deal between the think tank and the embassy was reportedly reached to counter the growing cooperation between the UK and China, championed by former Chancellor George Osborne.
The agreement reflects the rising tensions between China and Japan – the latter a close US ally in the Asia-Pacific region.
Rifkind confirmed to the Times over the weekend that he had been asked by HJS in August to put his name to an article called 'How China could switch off Britain's lights in a crisis if we let them build Hinkley C', which criticized a UK-Chinese nuclear power station deal.
The comment piece claimed there may be a risk of a Chinese-funded power station having cyber-backdoors built into it which could present a risk to UK security.
Rifkin told the Times he had not been aware of the links between HJS and the Japanese embassy and said the think tank "ought to have informed me of that relationship when they asked me to support the article they provided. It would have been preferable if they had."
The report indicates that HJS originally approached the Japanese embassy alongside a PR firm named Media Intelligence Partners (MIP), which is run by a former Tory PR man named Nick Wood.
The Times says it saw an early version of a proposal which would see the think-tank and PR firm develop a communications strategy for the embassy for a fee of £15,000 per month.
This, they said, would allow Japan's concerns to be placed "on the radar of mainstream UK journalists and politicians." It includes journalists from major papers like the Telegraph and the Guardian.
Other aims included the creation of "an engaged and interested cadre of high-level politicians" and a focus on the "threat to Western strategic interests posed by Chinese expansionism."
The actual deal reached was for a lower figure of £10,000 plus expenses, according to the Times.
You can share this story on social media: