12yo Grenfell fire survivor diagnosed with cyanide poisoning
Published time: 13 Jul, 2017 09:46
Edited time: 14 Jul, 2017 09:13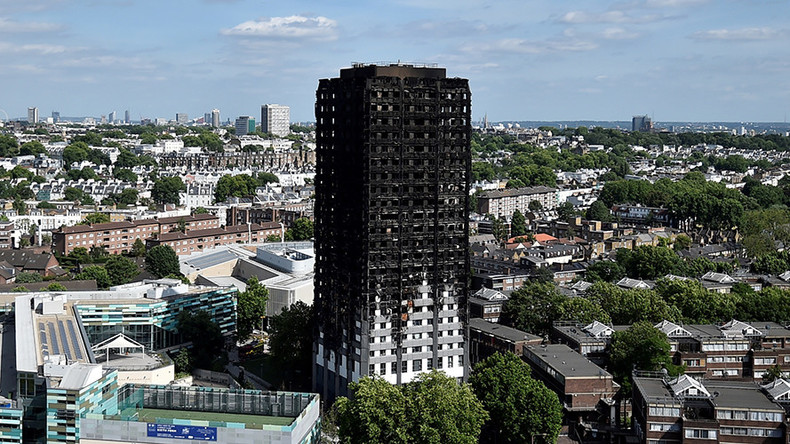 Amid fears that toxic materials contributed to some of the at least 80 deaths during London's Grenfell Tower inferno, a young survivor has been diagnosed with cyanide poisoning.
Luana Gomes, her sister and mother have all been affected by cyanide, according to medical discharge forms.
Her mother Andreia, who was seven months pregnant, miscarried.The three were placed in medically-induced comas after escaping.
All were administered with cyanide antidote, though only Luana was said to have been poisoned.
The report again raises questions about the external cladding which was attached to the building to make it less of an eyesore for luxury apartment owner in Kensington.
There has been some speculation that the cladding accelerated the blaze.
"The effects are really quick... you could die within seconds depending on the level of exposure," clinical toxicologist Dr. Johann Grundlingh told the BBC on Thursday.
"When you breathe in oxygen normally, your cells produce energy. Cyanide blocks your capability to produce energy from oxygen."
While a less-flammable cladding option was available, the firm which installed it appears to have used a version which burns and costs around £5,000 (US$6,465) less.
Andreia Gomes told the BBC that whoever made the decision on cheap cladding was responsible for the death of her unborn child.
"You just killed my son. If it was in a normal situation, I could have gone out. And he was seven months. He could have survived... But because of the conditions, he passed away."
It is not known exactly how the cyanide was produced in the blaze, but one expert said it is possible that the fire released it.
Professor Richard Hull, an expert in chemistry and fire science at the University of Central Lancashire, told the Telegraph that plastic insulation is "effectively made from crude oil" and would "combust in more or less the same way as any other petrochemical.
"It's got a lot of nitrogen in it and therefore when it burns it produces both carbon monoxide and hydrogen cyanide."