Woman suspected of plotting terrorist attack arrested after landing in London's Heathrow airport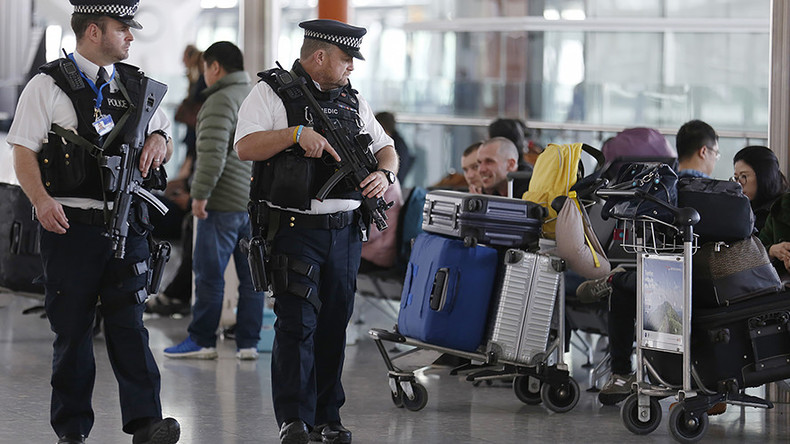 British police have detained a 21-year-old woman at London's Heathrow Airport, placing her under arrest for allegedly planning to mount "acts of terrorism." The woman was apprehended as she stepped off a plane from Istanbul.
"Officers from the Met's Counter Terrorism Command (SO15) have this evening, Thursday, 29 June, arrested a 21-year-old woman at Heathrow Airport as she disembarked a flight from Istanbul, Turkey," London Metropolitan Police reported in a statement on Thursday night.
Read more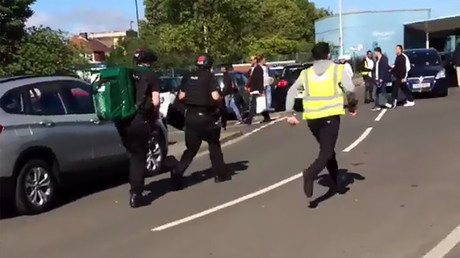 The suspect faces charges of "preparation of acts of terrorism under Section 5 of the Terrorism Act 2006," according to the statement.
The police noted that the woman, whose identity was not revealed, hails from north London and was taken into custody at a police station in south London. No details have been provided as to the essence of the charges, save for the remark that the woman's arrest is "Syria-related."
In addition to the operation at the airport, police raided two properties in north London.
London police remain on high alert after the city was rocked by a string of devastating terrorist attacks in the recent months. On March 22, Khalid Masood rammed a car into pedestrians near the Houses of Parliament before going on a stabbing spree, killing four people and injuring 50 more. The attacker was shot dead by police.
On June 3, three terrorists drove a van into the crowd on London Bridge before going at people with knifes at the nearby Borough Market, killing eight people and injuring 48.
READ MORE: Finsbury Park suspect Darren Osborne was 'troubled' but 'no terrorist,' family claims
In the one of the most recent episodes, a vehicle plowed into the worshipers gathered outside a mosque in London's Finsbury Park, killing one person and injuring further 10. The suspected attacker, Darren Osborne, 47, who was detained at the scene, was charged with attempted murder and terrorism offenses.