Dramatic images show devastating London tower block blaze (PHOTOS)
Published time: 14 Jun, 2017 07:46
Edited time: 15 Jun, 2017 09:25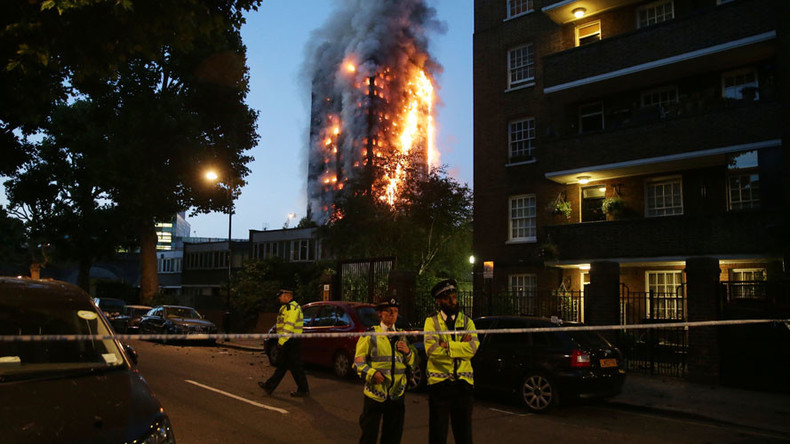 Grenfell Tower block in North Kensington became engulfed in flames after a fire broke out on the premises early Wednesday morning, with fears some residents were trapped on the upper floors.
The Metropolitan police say there are fatalities, but have not confirmed the exact number.
LIVE UPDATES: West London Grenfell Tower fire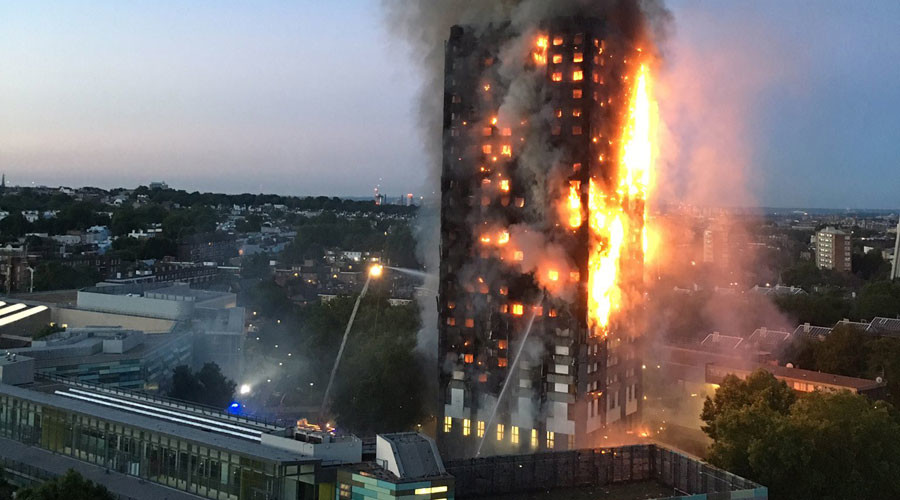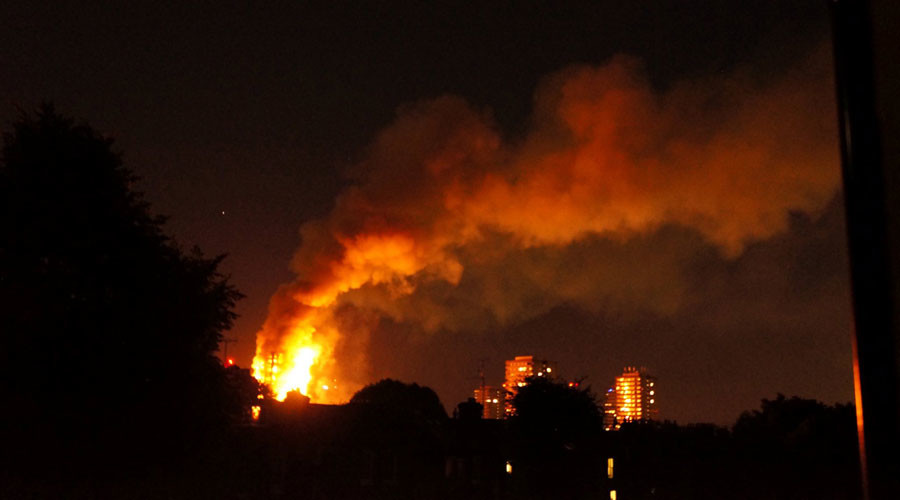 At least 40 fire engines and 200 firefighters battled the blaze, which London Fire Brigade says started on the 2nd story. The fire is believed to have started around 1:00am, before spreading rapidly throughout the building.
READ MORE: 'Trapped with no way out': residents of engulfed Grenfell Tower warned authorities of fire risk
The London Ambulance Service says 50 people are receiving medical care in the wake of the blaze.
Images shared online by other local residents show the devastation of the early morning blaze, with flames protruding from almost every floor of the 24-story building.
Footage captured at 3:30am local time shows that at the height of the inferno, explosions could be heard apparently coming from within the residential block, as flaming debris fell from the top of the tower.