Brexit in peril: What would Theresa May's political demise mean for Brussels talks?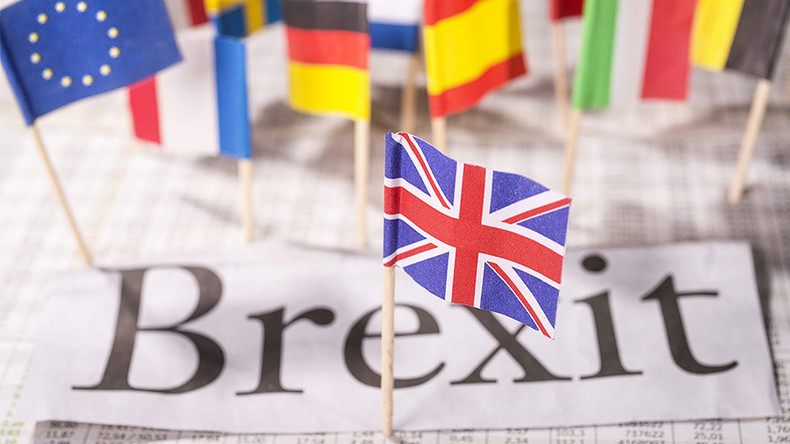 With Theresa May's position looking increasingly precarious, what are the implications of the exit polls for the Prime Minister's negotiating position when Brexit talks begin in less than a fortnight?
Theresa May said she called the snap election in April to shore up her negotiating hand ahead of the UK's divorce from the EU. However, the exit polls released on Thursday night indicate her political stock has plunged.
May had hoped for an increased majority to consolidate her power, but the exit polls, although not final, indicate she has lost seats - throwing her plans into disarray.
Commentators, rivals and even allies have been quick to write off the PM.
Former Blair-era spin doctor Alastair Campbell branded the results a "rejection" of May by the electorate.
United Kingdom Independence Party (UKIP) leader Paul Nuttall said the initial predictions indicated May was guilty of "hubris."
Liberal Democrat equalities spokeswoman Lorely Burt also wrote May off as the figure to lead negotiations.
Former Swedish PM Carl Bildt took to Twitter to point to the perils of political risk-taking and poor leadership.
Even before polls closed on Thursday night, voices from Brussels were questioning how May could proceed in the event of losing her majority.
One EU diplomat warned: "If the prime minister wins a much smaller majority than she was hoping for, the talks could be impacted."
A second diplomat predicted that a reduced power base in Westminster could see the government "run into difficulty with MPs, maybe even a rebellion in parliament."
The same individual predicted that May's plans for a hard Brexit could be resisted at every turn, forcing her to fight for "every compromise."
Taking to Twitter, arch-Brexiteer and former UKIP leader Nigel Farage said that May had put the exit from the EU in jeopardy.
"May is toast. It's just a matter of time. Quite frankly I don't know what is going to happen here," Farage told ITV earlier on Friday morning.
Earlier on Thursday a study by pollsters ORB for the Independent found that nine out of ten voters have rejected May's assertion that the snap election was primarily about Brexit.
That study found that 22 percent of voters are more worried about the economy, 19 percent with the National Health Service (NHS), and 15 percent more concerned with who would be best for the job of PM.
One of the few voices optimistic about May's chances of negotiating a favorable deal for the UK was Secretary of State for International Development Priti Patel, who told BBC that May's Brexit vision remains "clear."
Fears of a hung parliament saw a top economist at the global bank JP Morgan float the idea of Brexit talks being delayed because of a lack of stable government.
"Perhaps the most obvious conclusion is that the likelihood of the UK needing to request a delay in the Brexit process has risen substantially, given the chance that political developments in the UK disturb what is already a time-compressed process," Malcolm Barr told Reuters Friday.
Tory Brexit stance
Theresa May voted 'Remain' in the EU referendum last year, but she is now determined to get the best deal for Britain out of Brexit negotiations, and has stressed "no deal is better than a bad one."
The Conservatives have vowed to:
· Exit from the single market and set up "comprehensive" free trade agreement in its place
· Drop the UK's compliance with EU law and European Court of Justice
· Abandoning customs union
· Withdraw from the EU free movement agreement, with a proposal to bring net immigration down to the 10,000s
· Reach early agreement for EU and British expats
· Ensure EU law no longer applies to the UK through the so-called "Great Repeal Bill"
· Keep employment rights covered by EU law
Labour Brexit stance
Labour also backed Remain in the EU referendum, but it has now vowed to respect the will of the majority.
Labour has pledged to:
· Maintain access to the single market
· Consider keeping access to the customs union
· Reject a "no deal" outcome
· Have no set cap on migration levels
· Guarantee the right for EU nationals living in the UK to stay in the country from "day one"
· Protect all existing workers' rights, consumer rights and environmental laws