Weak Tory majority or hung parliament would delay Brexit talks, warn EU diplomats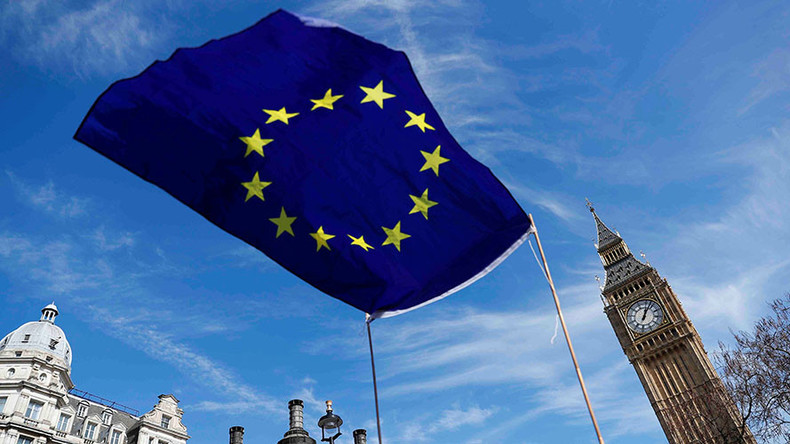 Prime Minister Theresa May called Thursday's snap election in the hope of bolstering her Conservative majority, thereby crushing parliamentary opposition to her Brexit negotiations. However, the landslide she was banking on is no longer guaranteed.
Some polls show the gap between May's Conservatives and Jeremy Corbyn's Labour Party has narrowed considerably since April.
Read more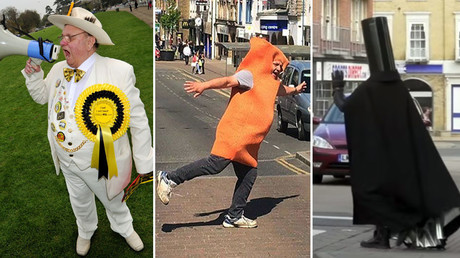 EU officials are now speculating what impact a hung parliament, in which no party has an overall majority, or a Corbyn victory might have on Brexit negotiations.
One senior EU official has raised concerns about the potential of May winning a smaller majority, suggesting it could delay Brexit talks, which are due to start 11 days after the election.
"It's clear if the prime minister wins a much smaller majority than she was hoping for, the talks could be impacted," the EU official said, the Guardian reports.
"One could imagine pressures from inside her party. She might have to change her team. It could all take time."
Another London-based Benelux diplomat also cautioned about such an outcome, saying the smaller the majority for May, "the more likely it is that the government will run into difficulty with MPs, maybe even a rebellion in parliament."
"The negotiators will be constantly watching their backs. It's not a recipe for good talks."
The comments come amid rising tensions between the UK and EU.
The PM, who voted Remain in last year's referendum, but who has now co
Read more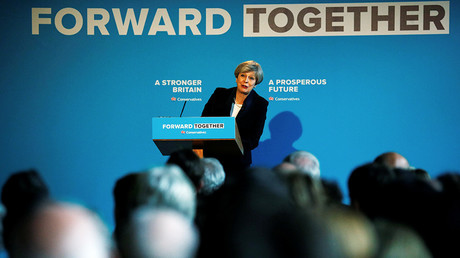 mmitted to make a "success" of Brexit, recently accused the EU of meddling with general election results after a dismal account of a No.10 meeting between the two parties was leaked to the press last month.
Following claims the EU Commission President Jean-Claude Juncker called May "deluded" over Brexit, May said: "The European commission's negotiating stance has hardened.
"Threats against Britain have been issued by European politicians and officials.
"All of these acts have been deliberately timed to affect the result of the general election, which will take place on June 8."
One Southern European diplomat said: "London has used some quite strong language and it does sometimes seem to be advancing the view that the 27 are planning to punish it.
"You could be forgiven if you think maybe it is getting ready to blame Europe for the breakdown of the talks," he said, according to the Guardian.
The Benelux diplomat insisted the UK would have to make some "concessions" for talks to make progress, but the feeling in Brussels is the British attitude will remain 'this is what we want, and this is what we must get.'
The UK and EU mainly find themselves at loggerheads over Britain's divorce bill, the rights for EU and UK expats, as well as a trade agreement being negotiated alongside withdrawal discussions.
The Benelux diplomat added that Britain's Brexit negotiators would find themselves in an uneasy position if no party wins an overwhelming majority.
It would mean Theresa May would have to persuade MPs and ministers of "every compromise."
Tory Brexit stance
Theresa May voted 'Remain' in the EU referendum last year, but she is now determined to get the best deal for Britain out of Brexit negotiations, and has stressed "no deal is better than a bad one."

The Conservatives have vowed to:

· Exit from the single market and set up "comprehensive" free trade agreement in its place
· Drop the UK's compliance with EU law and European Court of Justice
· Abandoning customs union
· Withdraw from the EU free movement agreement, with a proposal to bring net immigration down to the 10,000s
· Reach early agreement for EU and British expats
· Ensure EU law no longer applies to the UK through the so-called "Great Repeal Bill"
· Keep employment rights covered by EU law
Labour Brexit stance
Labour also backed Remain in the EU referendum, but it has now vowed to respect the will of the majority.

Labour has pledged to:
· Maintain access to the single market
· Consider keeping access to the customs union
· Reject a "no deal" outcome
· Have no set cap on migration levels
· Guarantee the right for EU nationals living in the UK to stay in the country from "day one"
· Protect all existing workers' rights, consumer rights and environmental laws