Manchester bomber radicalized in Britain, says Libyan counter-terrorism force
Published time: 8 Jun, 2017 12:13
Edited time: 9 Jun, 2017 10:35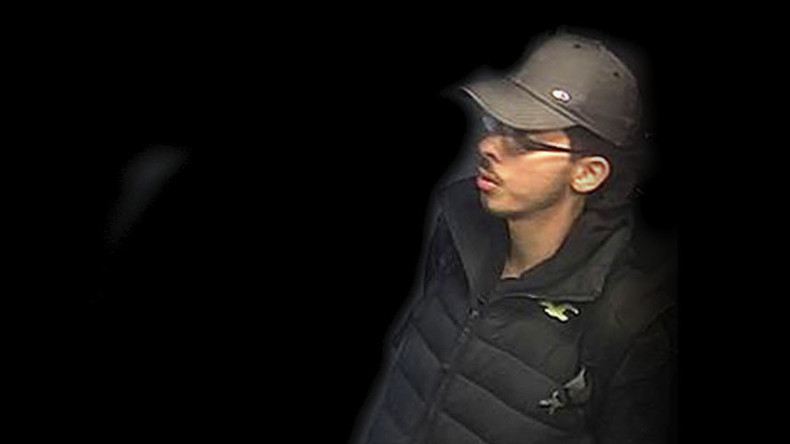 Manchester suicide bomber Salman Abedi was radicalized in 2015 while living in Britain, according to new information passed to Libyan counter-terrorism investigators by his brother Hashem.
Hashem and his father Ramadan were arrested by Tripoli's Special Deterrence Force (RADA) in the days following the May 22 attack on Manchester Arena.
Salman is said to have been influenced by members of the Libyan Islamic Fighting Group, a small Al-Qaeda affiliate group listed since 2005 as a terrorist group in the UK.
Hashem told RADA he had bought equipment for the May 22 Manchester attack. He added that he did not know the bombing would actually be carried out.
The family moved from Libya to Manchester in the 1990s, with Abedi's closest relatives returning to Tripoli after the fall of Colonel Muammar Gaddafi.
Another of Abedi's brothers, Ismail, was arrested in Whalley Range, Manchester, the day after the bombing, as part of an 18-person swoop.
He was released without charge on Wednesday, but 10 men remain in custody suspected of connections to the attack at the Ariana Grande concert that killed 22. Two of Abedi's cousins have also been released without charge.
Isaac and Abz Forjani spoke of their shock at finding out about Salman Abedi's "secret" radicalization
"We're letting it sink in slowly. It's not easy being connected to 22 lost, innocent lives," Isaac told the BBC.
"The fact that the person that did this is related to us by blood is something that's going to stay with me for the rest of my life. My thoughts are with the families of the victims. I really do feel for them."