Terrorist suspects should be locked up in internment camps, says ex-police chief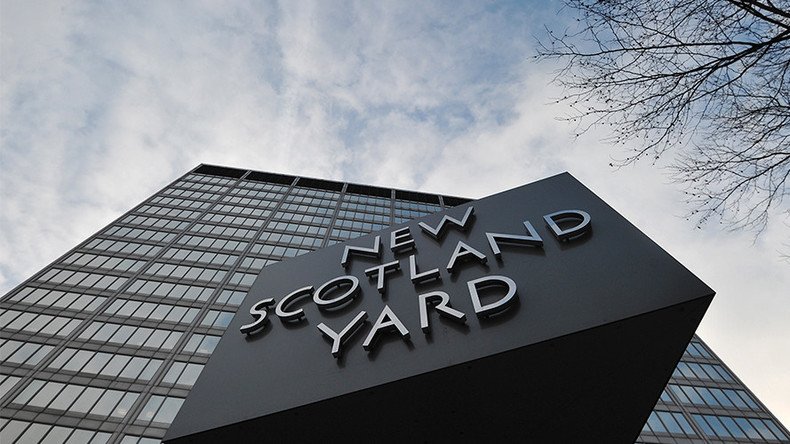 Thousands of suspected terrorists should be placed in internment camps, as the threat of terrorism in the UK has reached an unprecedented level, a Muslim ex-police chief has said.
According to Tarique Ghaffur, who occupied a high-ranking position in Scotland Yard, mass incarceration is a necessary measure for national security, as there are far too many suspects for the police and intelligence services to monitor.
He called for at least 3,000 people to be sent to internment camps, which have been historically used to lock up suspects without trial or evidence of wrongdoing.
It emerged over the weekend that Britain's domestic security agency, MI5, has monitored 23,000 people suspected of involvement in Islamist extremism in recent years, of which 3,000 are still "subjects of interest."
Writing for the Mail on Sunday, Ghaffur claimed 500 plots are currently being monitored by intelligence officers.
The effectiveness of the UK's counter-terrorism measures have been called into question since last week's Manchester attack, which killed 22 people, including children, and left hundreds injured.
Home Secretary Amber Rudd admitted that suicide bomber Salman Abadi, 22, was known to security services. He had also been reported by members of the public.
Ghaffur, who was once Britain's most senior Asian officer, also said interned suspects would have to undergo a de-radicalization program led by imams and community leaders.
"These would be community-based centers where the extremists would be risk-assessed.
"Then the extremists would be made to go through a deradicalization program, using the expertise of imams, charity workers and counter-terrorism officers," he said.
Internment was introduced in Northern Ireland during the Troubles. Up to 2,000 people were detained for over four years without trial, leading to hunger strikes and public backlash.
Although Ghaffur's proposal has been backed by Colonel Richard Kemp, the former British Army commander in Afghanistan, it has met opposition from others.
Former Metropolitan Police Commissioner Lord Ian Blair cautioned against locking up suspects without charge.
"I mean, it reminds one of the events in Northern Ireland which led to the hunger strikes where you started to sweep up whole sets of a community, you angered that community enormously.
"The internment was not effective," he told the BBC's Radio 4 Today program.
"The absolute thing we need now is the co-operation of the communities of Britain, particularly, I'm afraid it's clear, the Muslim community," he added.
Ghaffur said the idea of interning terrorist suspects should not be shunned because of "political correctness."
"Let us have a proper national debate about this, and not be afraid to speak openly for fear of offending any communities, or for the sake of political correctness," he said.
You can share this story on social media: