UK MI5 intelligence to investigate itself after Manchester attack – Home Secretary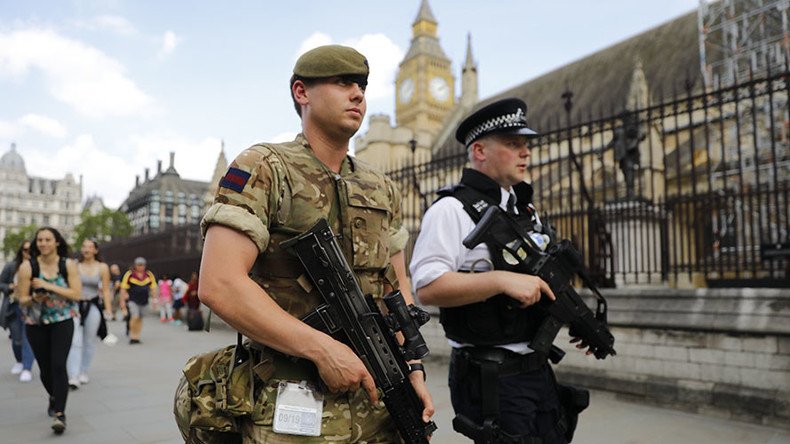 MI5 has launched a probe into its own failure to flag the threat posed by the Manchester suicide bomber, Home Secretary Amber Rudd said.
In an interview with Sky News, Rudd said the self-probe by the intelligence agency is "the right first step" in learning the lessons from last week's concert bombing.
"There is a lot of information coming out at the moment about what happened, how this occurred, what people might or might not have known. And I think it is right that the MI5 takes a look to find out what the facts are," she said.
The secretary added that in the future "we can look if anything else might need to be done" in terms of investigating the security breach, but stressed that at the moment, the focus should be on wrapping up the operation triggered by the May 22 terrorist attack.
Earlier the BBC reported that the MI5 had been alerted about Salman Abedi's extremist views at least three times before he brought a home-made bomb to the exit of Manchester Arena last week.
It added that a separate report into the overlooked threat would be prepared for ministers and officials overseeing the work of MI5.
READ MORE: Members of Manchester bomber network may still be on the loose – UK home secretary
Abedi, a British-born man of Libyan descent, was one of 20,000 people identified by the MI5 as a threat, but not one of the 3,000 people who are under active investigation, according to a Reuters source.
On Monday, British police reported arresting the 16th individual suspected of connections with the Manchester bombing. The 23-year-old man was arrested in Shoreham-by-Sea, Sussex, "on suspicion on offences contrary to the terrorism act," Greater Manchester Police tweeted.
Two have been released without charge, while 14 men remain in custody for questioning, the police said.
READ MORE: 'Happy to hysterical in seconds': Witnesses recall Manchester Arena blast
On Sunday, the UK scaled down the terrorist threat in the country from "critical" to "severe."
The suicide bombing killed 22 people as young as eight and left 59 injured on May 22. The attack, for which Islamic State (IS formerly ISIS/ISIL) terrorist group has taken credit, is the deadliest in the UK since the coordinated bombings in London in 2005.
You can share this story on social media: