'Happy to hysterical in seconds': Witnesses recall Manchester Arena blast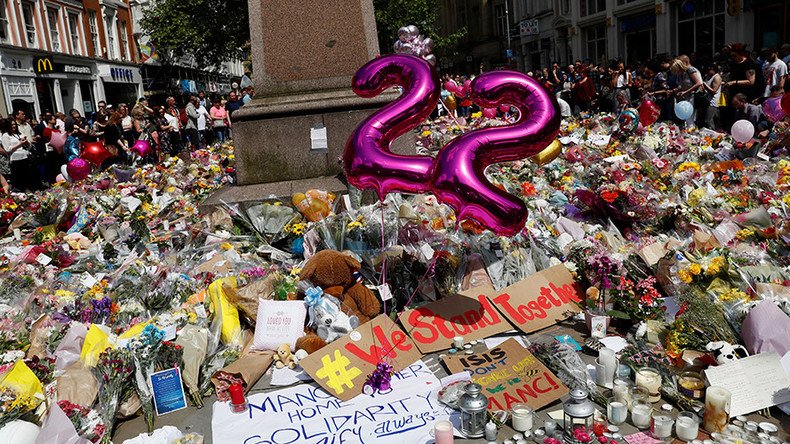 Survivors of the Manchester Arena blast which killed 22 and left dozens more injured, are now dealing with the trauma of what they endured. RT spoke to some of the witnesses as they recalled the horrors of May 22.
Helen Harper brought her two daughters, Lilly, 10, and Asha, 13, to the concert. She spoke of the chaos which gripped the venue in the aftermath of the bombing as she saw people scream and smoke rise.
"I was just trying to keep the kids from being separated from me and stop them from getting crushed," she said.
"It was so scary to see humans that were so happy and smiley and then instantly, just within seconds, hysterical, upset, scared and confused," Harper described the harrowing moments she had to endure.
READ MORE: 'Unlike anything I've ever heard': Manchester bombing witness talks to RT (VIDEO)
Her two daughters were among those who had been waiting for the concert, having received the tickets as a Christmas gift. However, the much-anticipated gig instantly turned into a nightmare when the bomb went off.
"It was just very shocking not knowing what was going on, that scared me," Lilly said.
Jennifer Concoran's daughter was also among the concert-goers who, days after the harrowing episode, is still too shaken to speak to the media. Her mother Jennifer told RT about her daughter's experience.
"She's gone from having the best night of her life to covering on floor of the arena," Jennifer said. "What's more horrific, is that it was targeted at children," she added.
The UK children's charity group NSPCC has issued a list of tips for parents on how to talk to children about terrorism. Harper received one of these guidelines – "Discussing a terrorist attack with children in the primary phases" – from her youngest son's head teacher.
Monday's bombing left 22 people dead, with seven of the victims children – the youngest being only eight years old. Dozens others were injured in the suicide bomb attack.
You can share this story on social media: