'It's an awful event': John Pilger talks to RT about Manchester bombing (VIDEO)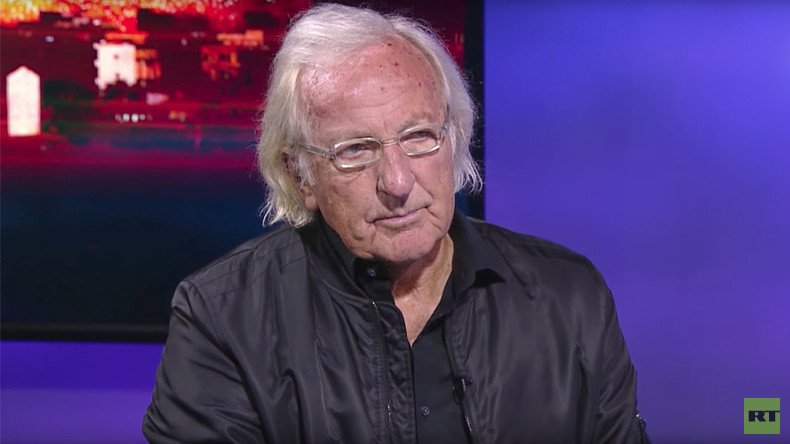 Australian broadcaster John Pilger spoke to RT's Going Underground about the Manchester attack that killed 22 people, and the way the world understands terrorism today.
"It's such an awful, awful event, isn't it?" Pilger told RT host Afshin Rattansi.
"When I read about it, it took me back to the Irish war, time and again an outrage. But what distinguished that, apart from the hideous brutality against civilians, was that no one dared speak about what's to be done, why it's caused, about cause and effect. And I think we've moved on quite a bit."
Several reports were produced following the 2005 bombings on the London tube, which saw 52 people lose their lives at the hands of British-born Al-Qaeda supporters.
Pilger argued that individual research by the Joint Intelligence Committee, the CIA and the think tank Chatham House all showed that Britain's involvement in the Iraq War was resulting in a "blowback" of terrorism in the West.
"They were bombs brought about because of Britain's invasion of Iraq, its whole historic role in the mayhem, exploitation and suffering of the Middle East," the documentary filmmaker said.
Pilger went as far as warning that US President Donald Trump's recent diplomatic visit to Saudi Arabia, and the alliance that has been forged between the two states, was "a recipe for the most hideous disaster."
"I'm not a futurist," he added, "it's also a recipe for more Manchesters."
But asked whether it was acceptable that mainstream media focused more on the children who died in Manchester on Monday than those that died as result of British military intervention abroad, Pilger said it was "natural."
"Having seen many children who had been affected and blown apart even by bombs in various parts of the world, I am only too aware that those children are no different from children in, so-called, our society," Pilger said.
"But I think it is natural, we are close to them here. And it's right that we are horrified, and it's right that we grieve."
He added: "We have to perhaps think of some mechanism, civilized mechanism, whereby we know about and we grieve the children who are grievously hurt by the actions of our government."
The journalist also said that any questioning of the timing of the attack, coming as it does so close to a general election, was "reasonable speculation."
The comment came after whistleblowing website WikiLeaks tweeted on Tuesday: "Did ISIS just intervene in the UK election as it appears to have done with Le Pen per its 'grayzone' strategy?"
You can share this story on social media: