MI5 failed to stop Manchester bomber despite 'warnings from friends' – report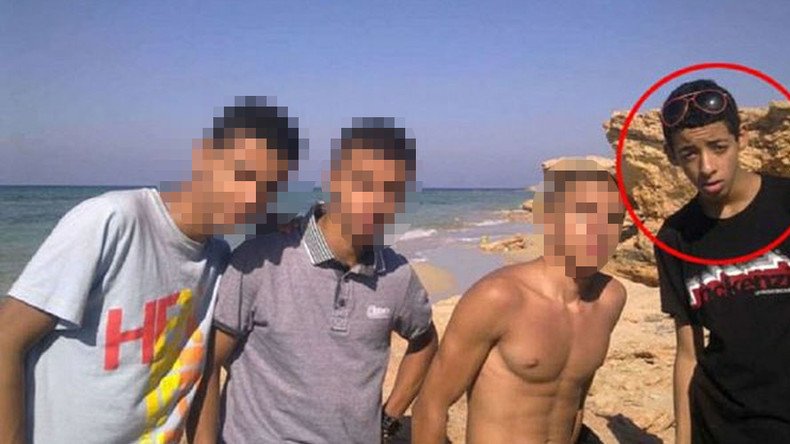 A relative of the Manchester bomber warned British authorities he was "dangerous" and that he thought being a suicide bomber was "OK," it has emerged, amid concerns that chances to stop him were missed.
On Monday night, Salman Abedi detonated a "highly sophisticated" nail bomb at Manchester Arena, killing 22 people including young children. Twenty people are in a critical condition in hospital. It was Britain's worst terrorist attack since the 7/7 atrocity 12 years ago.
Abedi's support for terrorism was reported this year to MI5, and five years ago friends had called Britain's anti-terrorist hotline with concerns about his views, the Times reports.
It is unclear whether Abedi had been under any form of surveillance.
It has emerged that the younger brother of Abedi, who was arrested in the Libyan capital, Tripoli, on Wednesday night, knew he was planning an attack in Manchester. Hashim Abedi, 18, has confessed that both he and his brother were members of Islamic State (IS, formerly ISIS/ISIL).
Abedi's father, Ramadan Abedi, and another brother, 23-year-old Ismail, have also been arrested.
The hunt for Abedi's possible accomplices, in particular the bombmaker who it's feared could be preparing more devices, gathered pace on Wednesday. Police say it's clear they are searching for a terror "network."
Two men were arrested in Manchester on Thursday morning. A total of eight men are now in custody in connection to the case.
It has been claimed that Abedi called his family in Tripoli 15 minutes before the attack, apparently to say goodbye. Friends of the family told the Times his father had been so worried about his son's radicalization in Manchester that he demanded he move to Libya and confiscated his passport.
His father was persuaded to return Abedi's passport after he said that he wanted to make a pilgrimage to Saudi Arabia, it was reported.
Abedi had been living with his family in Libya before returning to Britain days before the attack. Police are trying to establish whether he received training at a jihadist camp in Libya, and whether he traveled to Syria.
Abedi's sister, Jomana Abedi, told the Wall Street Journal she was surprised by her brother's actions, saying he was kind and loving.
"I think he saw children – Muslim children – dying everywhere, and wanted revenge. He saw the explosives America drops on children in Syria, and wanted revenge. Whether he got that is between him and God," she said.
Abedi's father was allegedly part of the Al-Qaeda backed Libyan Islamic Fighting Group in the 1990s. He has denied he was part of the militant group and told the Associated Press that his son was not involved in the concert bombing and had no connection to militants.
"We don't believe in killing innocents, this is not us," Abedi, 51, said in a telephone interview from Tripoli before he was arrested.
According to the Mirror, Abedi was friends with Raphael Hostey, also known as Abu Qaqa al-Britani, who served as an IS recruiter before he was killed in 2016 in Syria by a drone strike.
They were said to be family friends and it is feared Hostey may have helped radicalize Abedi.
You can share this story on social media: