Manchester bomber's father and brother arrested in Tripoli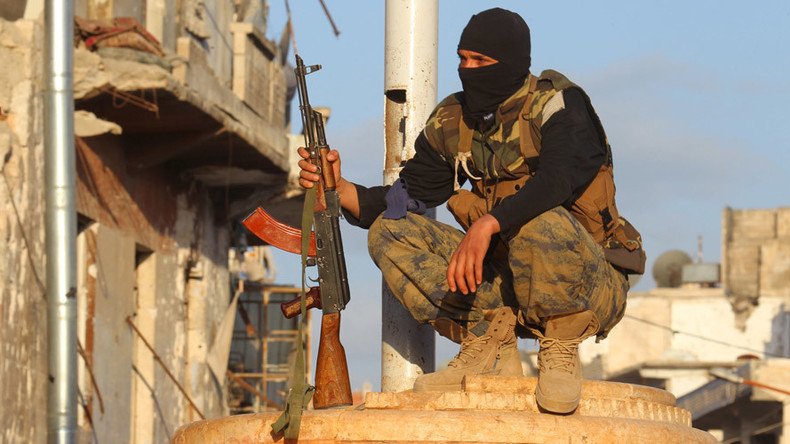 The father and a brother of Manchester Arena suicide bomber Salman Abedi have been arrested in Tripoli, with counter-terror officials stating the attacker's brother knew about the plan.
The father of the bomber, Ramadan Abedi, was arrested by a counter-terrorism force, Reuters reported, citing a spokesman and a witness.
Hashem Abedi, an engineering student in Manchester University, "was aware of all the details" of his brother's plans to attack the arena, Libyan counter terrorism police (RADA) said in a statement. Hashem Abedi was arrested in Tripoli on Tuesday on suspicion of links to Islamic State (IS, formerly ISIS/ISIL).
In its statement, RADA said the 20-year-old admitted that his brother had links with IS and confessed that he himself was in Britain during the planning and preparation of the attack. RADA say Hashem left Britain on April 16 but was constantly in contact with his brother Salman Abedi prior to the terrorist attack.
Ramadan Abedi had proclaimed his son's innocence, but had himself been branded an extremist by a Libyan security official.
Abedi had told Associated Press that his son – who blew himself up at Manchester Arena on Monday night, killing 22 people – had been acting normally and was preparing for a visit to Saudi Arabia when they last spoke five days ago.
Salman Abedi died in the blast at the arena and his older brother, Ismail, is thought to be in custody after a police and special forces raid on their Manchester home.
Speaking from Tripoli, Ramadan Abedi confirmed that his son had recently returned from Libya and told AP: "We don't believe in killing innocents. This is not us."
However, soon after he was quoted by the press Ramadan Abedi was himself accused of having extremist links.
Former Libyan security official Abdel-Basit Haroun told AP he knew the senior Abedi personally and that he had been a member of the Al-Qaeda-linked Libyan Islamic Fighting Group (LIFG) during the 1990s.
When the LIFG disbanded Abedi became associated with the Salafi Jihadi movement, an extreme strand of political Islam from which both Al-Qaeda and, later, Islamic State (IS, formerly ISIS/ISIL) sprang.
Haroun said Abedi was better known in Libya as Abu Ismail. Several LIFG-linked Libyans appear to have settled in the same area of Manchester as the Abedi family.
Among them was Abd al-Baset Azzouz, who left Manchester to go to Libya and run a 200-300-strong militant network for Osama Bin Laden's successor, Ayman al-Zawahiri.
Azzouz is reported to be an expert bomb-maker. Salman Abedi, who was born in Britain, is also reported to have visited Syria and was known to both UK and French intelligence agencies.
Hashem Abedi, Salman's younger brother, was arrested in Tripoli on Wednesday afternoon.
You can share this story on social media: