Rex Tillerson: US takes 'full responsibility' for leaked Manchester attack intelligence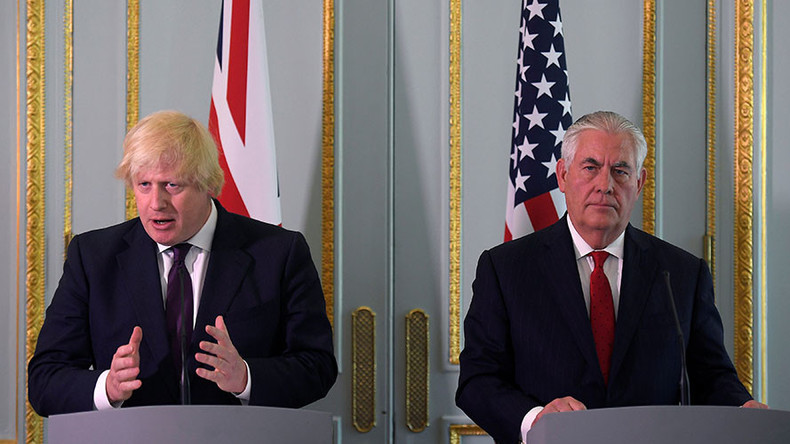 US Secretary of State Rex Tillerson has issued an unprecedented apology to Britain, saying the US takes "full responsibility" for information leaked on the Manchester suicide bombing that killed 22 and injured 116 on Monday evening.
A transatlantic spat developed between Britain and the US after information from Britain's police investigation into the deadly bomb blast was published in the US media.
Read more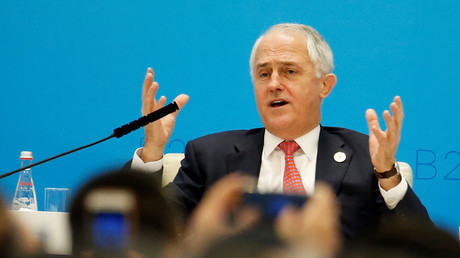 On his first visit to the UK as Secretary of State, Tillerson said he "regrets" the "inappropriate" publishing of sensitive information.
Appearing alongside UK Foreign Secretary Boris Johnson at a joint press conference, Tillerson said: "We take full responsibility for that and we obviously regret that that happened.
"With respect to the release of information inappropriately... certainly we condemn that."
He had said earlier that "all across America, hearts are broken" at news of the attack, which targeted young women and girls attending US pop star Ariana Grande's concert.
The secretary of state sought to underline the solidity of the so-called "special relationship."
"This special relationship that exists between our two countries will certainly withstand this particular unfortunate event," he said.
The diplomatic spat began when the New York Times published images of debris from the night of the attack, including bloodstained bomb fragments.
Police suspended intelligence sharing with the US on light of the leaks, but later lifted the ban.
Tillerson extended the apology after US President Donald Trump had condemned the leaks, calling them "deeply troubling."
The President said the release of such information posed a "grave threat" to national security, and called on the US Department of Justice to launch a review and prosecute "the culprit."
Read more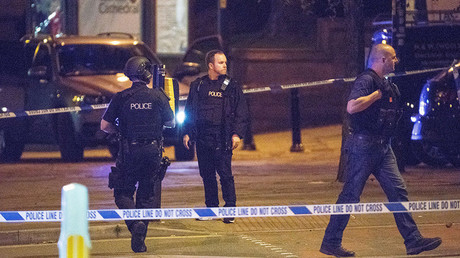 Trump's angry remarks came after Prime Minister Theresa May stressed that shared data should remain "secure."
Meanwhile, Johnson hit out at Labour leader Jeremy Corbyn for trying to blame the "atrocious" Manchester Arena attack on Britain's foreign policy.
Corbyn told a press conference on Friday morning there is a link between "wars our government has supported or fought in other countries and terrorism here at home," comments that Johnson branded as "absolutely monstrous."
Johnson said it is "absolutely extraordinary and inexplicable in this week of all weeks that there should be any attempt to justify or to legitimate the actions of terrorists in this way."
He told reporters: "This is a moment... when we should be coming together, uniting to defeat these people, and we can and we will, not just in Iraq and in Syria, but of course in the battle for the hearts and minds.
"They are wrong, their view of the world is a corruption and perversion of Islam and it can be completely confounded.
"But now is not the time to do anything to subtract from the fundamental responsibility of those individuals, that individual in particular, who committed this atrocity and I think it is absolutely monstrous that anybody should seek to do so."