Trump slams 'deeply troubling' US intel leaks, vows investigation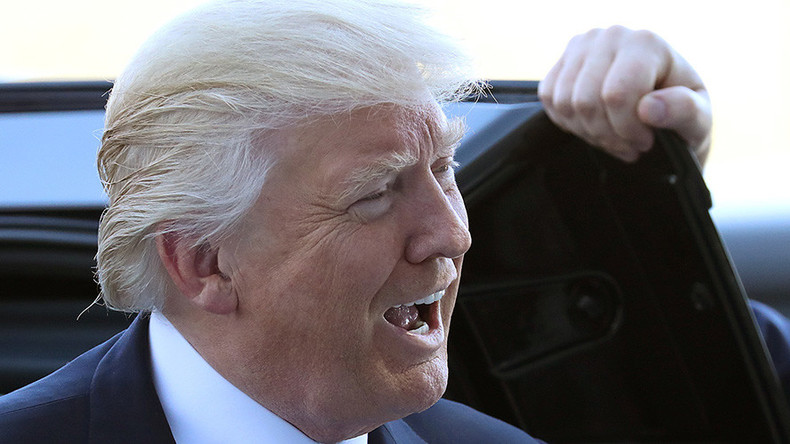 President Donald Trump condemned the US intelligence agencies leaking information about the Manchester terrorist attack to the media and vowed to prosecute the culprits.
"The alleged leaks coming out of government agencies are deeply troubling," Trump said in a statement, released by the White House on Thursday.
"I am asking the Department of Justice and other relevant agencies to launch a complete review of this matter, and if appropriate, the culprit should be prosecuted to the fullest extent of the law."
Trump statement says he's asking DOJ to investigate Manchester leaks: "the culprit should be prosecuted to the fullest extent of the law" pic.twitter.com/3dYv4MKN6H

— Bradd Jaffy (@BraddJaffy) May 25, 2017
"There is no relationship we cherish more than the Special Relationship" between the US and the UK, he added.
Citing unnamed US intelligence officials, multiple news outlets published details about Monday's bombing of the Ariana Grande concert in Manchester that killed 22 people. UK authorities have expressed outrage over the disclosures, and the Manchester police have suspended all information sharing with the US until further notice, according to Reuters.
"We greatly value the important relationships we have with our trusted intelligence, law enforcement and security partners around the world," Manchester's Chief Constable Ian Hopkins told reporters Thursday.
"When that trust is breached it undermines these relationships, and undermines our investigations and the confidence of victims, witnesses and their families. This damage is even greater when it involves unauthorized disclosure of potential evidence in the middle of a major counter terrorism investigation."
The information embargo will remain in force until the UK receives assurances that "no further unauthorized disclosures will occur," Reuters reported, citing an official who wished to remain anonymous.