Most Britons feel ethnic minorities are threat to 'Britishness,' study reveals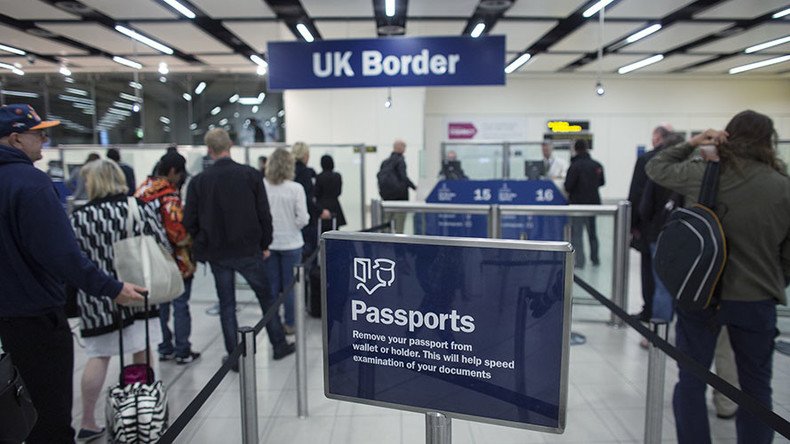 The majority of Britons believe ethnic minorities living in the UK are a threat to their culture, a new study suggests
Up to a quarter of the population thinks immigrants are snatching jobs, while just over a third (34 percent) believe that they take more from the nation than they contribute, according to this year's Aurora Humanitarian Index survey.
The study also found that respondents believe Brexit will have an impact on the UK's ability to deal with the exodus of refugees flowing into Europe from war-torn areas.
A large number of people lack confidence in world leaders to tackle the refugee crisis, the survey found, and when it comes to Prime Minister Theresa May only a minority (15 percent) think she is the best figure to resolve the issue.
Announcing their general election manifesto in Halifax last week, the Tories renewed their pledge to cut net migration to the tens of thousands, a commitment first made by former Prime Minister David Cameron back in 2010.
Net migration levels in 2016, however, stood at 248,000, leading many opposition figures to question the viability of the Tory pledge.
The 2017 Aurora Humanitarian Index surveyed 6,500 people from 12 countries.
In the UK specifically, it found that 56 percent of UK nationals believe "Britishness" is at stake because of ethnic minorities.
Up to 26 percent believe immigrants take jobs away from the British, while half of Britons believe their impact is neutral.
The findings follow a Global Future report last week, which said the UK needs current net migration levels to stay as they are if it wants to avoid an "economic catastrophe" once Brexit starts taking effect.
It warned that if the UK government carries on being so selective over its labor resources, the country risks a decade of slow economic growth similar to Japan.
The Aurora Index also found a sharp fall in the levels of humanitarianism, which can be attributed to people doubting their support will have any impact.
"This year's findings demonstrate an overall decline in the support for humanitarian action based on scepticism in the ability to make an impact and ambivalence in defending social values over self-interest," the report said.
Ruben Vardanyan, co-founder of the index, said the decline in humanitarianism indicates an "urgent need for engagement in every sector."
But he also said that the "sense of apathy" was offset by young people's humanitarian involvement.
"However, this negativity is counter-balanced by the incredibly positive attitudes of youth towards humanitarianism and the individual impact on the refugee crisis," Vardanyan said.
"All of us need to educate and motivate the young people around the world so they not only understand their capacity for meaningful impact, but are inspired to act upon it."
Although the survey was taken prior to the suicide bomb attack in Manchester on Monday evening which took the lives of 22 people and injured up to 64, it found that two-thirds of respondents believe terrorism is currently one of the biggest global challenges.
You can share this story on social media: