Will Tories stick to their 'tens of thousands' migration target?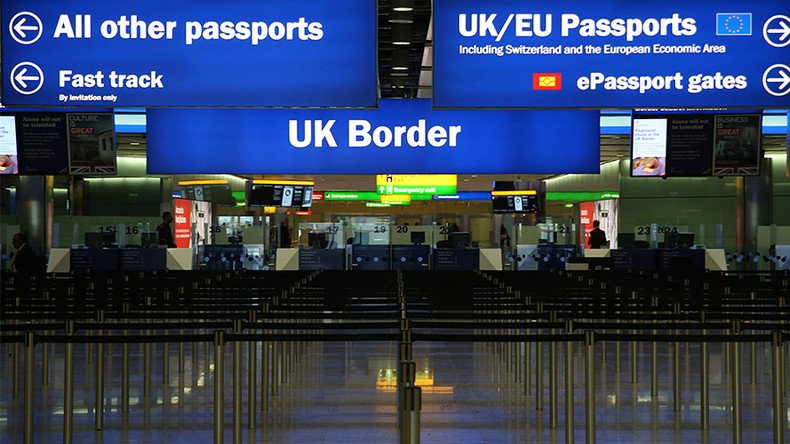 Britain's ruling Conservatives are yet to make clear whether they will stick to their pledge to cut net migration to "tens of thousands" in their election manifesto.
Although Home Secretary Amber Rudd refused to confirm whether the pledge will be upheld, she suggested it will be dropped in the next 2017 manifesto.
Speaking to Pienaar's Politics on BBC Radio 5 Live on Monday morning, Rudd said it is "too early" to say whether the pledge, which many in the Cabinet want to see scrapped, will be in the next manifesto.
"I appreciate you want to push me on this, but we are going to have to wait until the manifesto comes out.
"That's why we're having a new manifesto. It's not going to be identical to the last one," she told the BBC.
"We're setting it out, hopefully, for a five-year term. We've got a lot to think through to work out what's the best way to deliver on our priorities," she said.
However, Rudd did reiterate her personal commitment to cutting net migration – the difference between those coming to the UK and those leaving.
"My personal view is, we need to continue to bring immigration down," the Home Secretary said.
"I want to make sure that we do it in a way that supports businesses. You know we're ending freedom of movement when we leave the European Union.
"So, the situation from that time the [2015] manifesto... has changed because we're leaving the European Union, so it's right that we look at it again," she added.
The pledge to cut net migration, which currently stands at 273,000, has been ridiculed by many in the Cabinet, as it is deemed unachievable.
However, Prime Minister Theresa May hinted last month that the Tories might uphold their commitment to cut migration to tens of thousands, something first pledged by former PM David Cameron.
"We want to see sustainable net migration in this country," she told the BBC during a campaign visit last month.
"I believe that sustainable net migration is in the tens of thousands," she said.
However, UKIP claimed May's failure to cut net migration to under 100,000 while she was home secretary in Cameron's government is a signal that she could again "backslide" on delivering Brexit.
Immigration was a key issue in the runup to the Brexit referendum in June of 2016 and is thought to have motivated many to vote Leave.
However, ministers and business leaders are now cautioning the government against restricting migrant workers' rights amid fears of a labor shortage.
As the right to free movement will no longer apply to the UK after it exits the EU, the British government will have to draft new immigration policies.
While the opposition Labour Party appreciates that free movement will have to end when the UK leaves the bloc, it says new immigration controls should not be "the overarching priority."
You can share this story on social media: