Lords at odds with official statistics in warning that Brexit won't cut migration
Published time: 6 Mar, 2017 15:08
Edited time: 8 Mar, 2017 14:11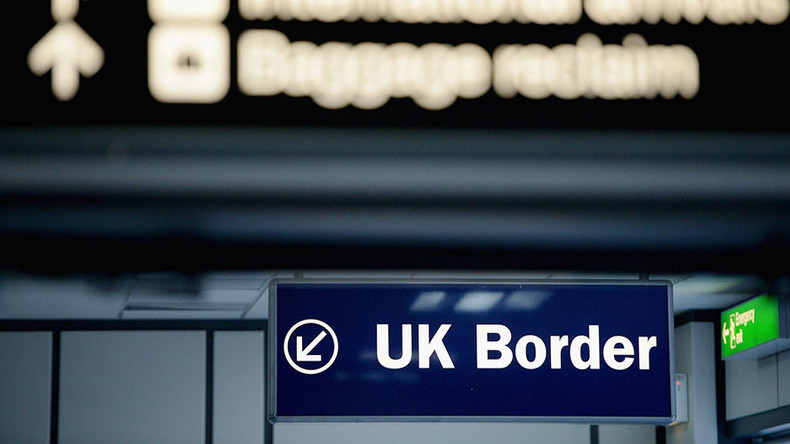 A House of Lords report warns free movement will not alter net migration into the UK and says migration is higher from outside the EU than it is from within it – the opposite of what official statistics suggest.
The EU Home Affairs Sub-Committee's warning seems to be partly at odds with recently-released net migration figures by the Office for National Statistics (ONS).
According to the ONS, net migration for the year to September 2016 stood at 273,000, and included 165,000 EU immigrants and 164,000 non-EUs – meaning there were more people from within the EU coming to the UK.
The committee's report instead claims that migration from outside the EU is presently higher than that from inside the bloc, even though there are already restrictions in place on non-EU migration.
Lady Prashar, chair of the Lords committee, said peers were struck by the "gaps" in the UK's migration statistics.
"Until end June 2016, migration to the UK from outside the EU was consistently higher than EU migration, even though the relevant policy levers are under national control," the report said.
"Restoration of national control over EU migration may or may not, therefore, deliver a reduction in overall net migration."
The committee suggests the government implement a "two-way agreement" where EU nationals are treated advantageously so that UK citizens in the bloc also get preferential treatment.
The report also warns that extending the "point-based" work permit system used for international migrants to EU nationals would inevitably create labor shortages as employers find it harder to sponsor the workers they need.
It also claims that free movement is not a "quick fix" for low wages as factors like the national living wage, national minimum wage and inflation "are more significant in driving or impeding real wage growth for low earners."
"The precise manner in which the government proposes to 'end' free movement is a pivotal aspect of the United Kingdom's approach to negotiations with the European Union and could have far-reaching consequences for the UK's future trading relationship with the EU," Prashar said.
The committee is also calling for the government's proposed cut to EU migrant workers for low-skilled jobs to be a "phased" transition so that "crucial sectors" depending on EU migrant labor are not hit.
"Crucial sectors of the economy depend on EU migrant labour, so it is essential that any changes don't endanger the vibrancy of the UK economy," Prashar said in the report.
"We therefore recommend a phased transition to avoid short-term shocks to particular sectors."
The committee stressed the necessity of a "phased" transition as British people were unlikely to replace low-skilled workers.
Her comments reflect those of Brexit Secretary David Davis who recently said Britain's doors "won't suddenly shut" to EU "talented" migrants, as it would take "years and years" before they could be replaced by British people.